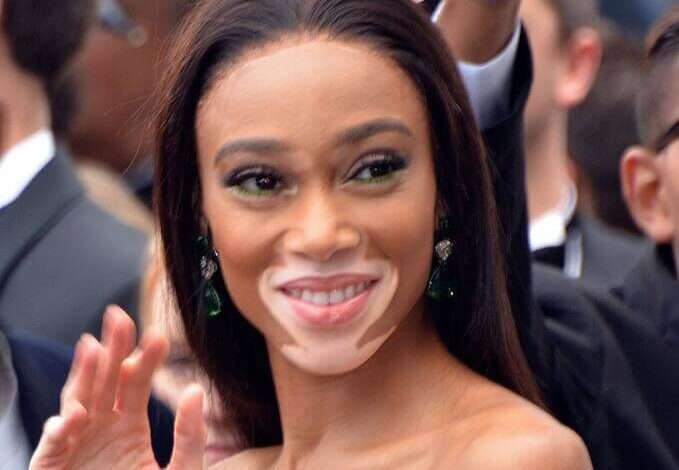 Full Name: Chantelle Whitney Brown-Young
Date of Birth: July 27, 1994
Profession: Model
Winnie Harlow is a Canadian fashion model, who is famous for her vitiligo skin condition. She has had an active career since 2014 and she is also a public spokesperson.
Her real name is Chantelle Whitney Brown-Young, and she was born on July 27, 1994. She earned a massive reputation after she attended America's Next Top Model in 2014. She was one of the contestants on the 21st season of the series and she attracts attention with her special skin condition. Vitiligo is a unique skin disease, in which the pigments on certain parts of the body lose color. As a result, the affected parts of the skin of the person look whiter than usual. You can find Winnie Harlow's height in this article.
Winnie Harlow's skin condition is quite symmetric and characteristic. This contributed to her reputation as well. Tyra Banks was the host of America's Next Top Model in those years, and she discovered her on Instagram. She was the only Canadian contestant in the competition, and she was one of the 14 finalists. However, she was eliminated from the competition during the second week of the finals. Later, she returned to the competition again by taking part in photo shoots with other eliminated contestants. Winnie Harlow returned to the competition with the highest average public vote score in the series. However, she was eliminated again and became the ninth contestant in the competition. You can find Winnie Harlow's eye color in this article.
| | |
| --- | --- |
| Height: | 5 ft 9 in (175 Cm) |
| Weight: | 121lb (55 Kg) |
| Body Measurements: | 34-24-35 in (86-61-89 Cm) |
| Eye Color: | Dark Brown |
| Hair Color: | Black |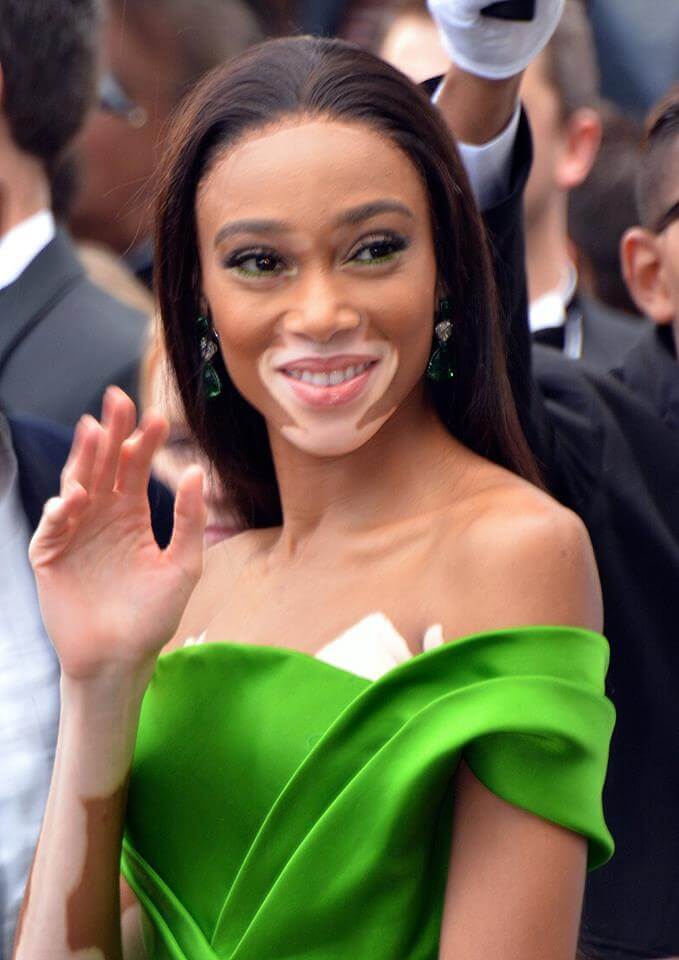 After the competition, she became the brand representative of Desigual. In 2014, she also walked for Ashish and in 2015, she walked at London Fashion Week. Throughout her career, she represented many brands and took part in different ad campaigns. In addition to this, she also modeled for various international magazines such as Glamour, Complex, and Cosmopolitan. Besides her skin condition, she also attracts attention with her fun personality, beauty, and physics. She also talks a lot about her skin condition and increases awareness about vitiligo. You can find Winnie Harlow's weight in this article.
Winnie Harlow was born in Greater Toronto Area, and she has Jamaican ancestry. Her father is Windsor Young, and her mother is Lisa Brown. She has two siblings and she started to suffer from vitiligo when she was four years old. Because of her unique skin condition, she had to suffer bullying during her childhood and teenage years. She was often called cow or zebra because of her skin color. Because of these problems, she changed schools a lot of times and she eventually dropped out of high school. She once even decided to suicide too.
We do not know much about her personal life since she does not enjoy sharing details. However, we know that she and Kyle Kuzma married in 2020 and the couple is living in Ontario, Canada these days. Besides modeling, she took part in different music videos as well. Guts Over Fear by Eminem, Where's the Love by Black Eyed Peas, and Promises by Calvin Harris are some of these music videos. She was invited to wave the chequered flag in the 2018 Canadian Grand Prix. However, she waved the flag during the 68th lap. Due to the regulations, the race ended two laps earlier than it should be, but this mistake did not have any significant impact on the results.
Eye Color
Dark Brown
Hair Color
Black
Height
Height: 5 ft 9 in (175 Cm)
Weight
Weight: 121lb (55 Kg)
Body Measurements
Body Measurements: 34-24-35 in (86-61-89 Cm)
Zodiac Sign
Leo