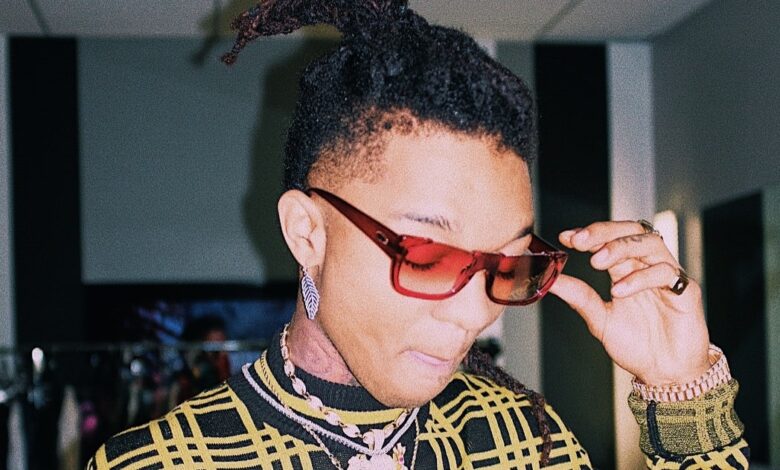 Full Name: Khalif Malik Ibn Shaman Brown
Date of Birth: June 7, 1993
Profession: Singer, Rapper, Songwriter
Swae Lee is one of the American rappers, signers, and songwriters. He has had an active career since 2008 and he is a member of Rae Sremmurd, which he started together with his brother. He was also nominated for Grammy Award as the co-writer of Beyonce's single.
His real name is Khalif Malik Ibn Shaman Brown, and he was born on June 7, 1993. He is famous for his quite wide vocal range, and he loves to blend genres in his songs. He and his brother Slim Jxmmi started their own band called Rae Sremmurd. The duo enjoyed great successes with their singles such as Black Beatles, No Type, and No Flex Zone. He owes most of his solo recognition to his feature on Unforgettable, which is the single by French Montana.
He was also certified 9x Platinum by RIAA, the Recording Industry Association of America. In 2017, he was nominated for Grammy Award for Song of the Year as the co-writer of Beyonce's Formation single. In 2018, he released his debut solo album called Swaecation. This album was part of the third album of Rae Sremmurd. In the same year, he recorded a soundtrack together with Post Malone for Spider-Man: Into the Spider-Verse. This song helped him to earn diamond certification and he was nominated for 2 Grammy Awards. Later, he received 11 platinum from the RIAA for the same song. In total, he was nominated for Grammy Awards 5 times and other awards, however, he could not win any of them.
| | |
| --- | --- |
| Height: | 5 ft 8 in (173 Cm) |
| Weight: | 127 lb (58 Kg) |
| Body Measurements (Bust, Waist, Biceps): | 39-31-12 in (100-79-31 Cm) |
| Eye Color: | Dark Brown |
| Hair Color: | Black |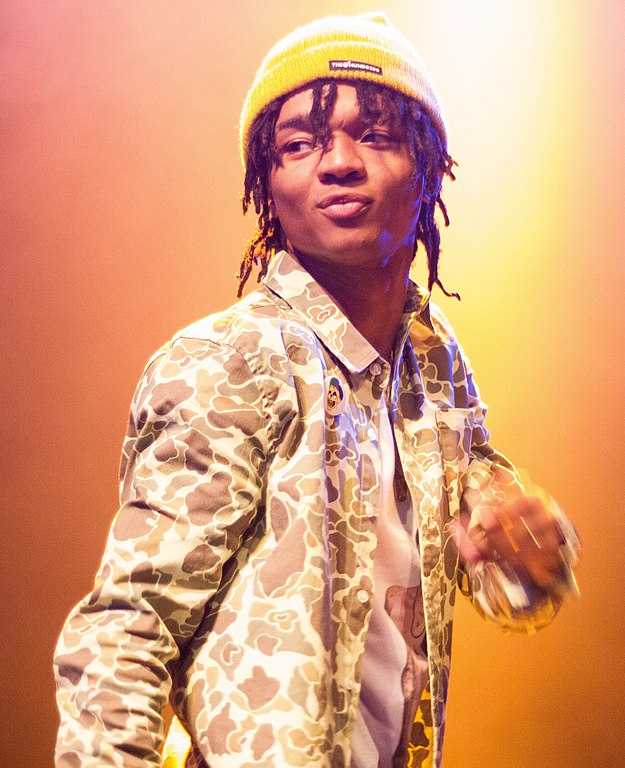 Swae Lee was born in California to a single mother, and he had never known his father. His mother was working on tanks in the army. Later, he moved to Mississippi, and he was raised here. During his high school years, he was interested in making music with his brother Slim Jxmmi together with a local rapper Lil Pantz. After graduating from high school, he and his brother were homeless for a while, and they used to live in an abandoned house.
The duo had undergone many things together and managed to look after each other as well. In 2013, they were signed to Mike Will Made and their life totally changed. Swae Lee released only one solo album so far, but he is working on his second solo album, which will be released in 2022 and its name will be Human Nature. He also released 18 singles and the most successful one among them was Sunflower, which he recorded together with Post Malone.
Swae Lee has one daughter from Brazilian model Aline Martins. His daughter was born in 2020 and he filed for joint custody in 2022. He is one of the most successful musicians of these years and he is famous for his melodies and hooks. He collaborated with many successful artists such as Madonna, Post Malone, French Montane, Anitta, and Elli Goulding. Swae Lee is known as the songbird of our generation because of his amazing vocal abilities. Although he is famous as a rapper, in 2017, he stated that he describes himself as a singer rather than a rapper.
Eye Color
Dark Brown
Hair Color
Black
Height
Height: 5 ft 8 in (173 Cm)
Weight
Weight: 127 lb (58 Kg)
Body Measurements
Body Measurements (Bust, Waist, Biceps): 39-31-12 in (100-79-31 Cm)
Zodiac Sign
Gemini
Title Image Credit: Conihuachiminga, CC BY-SA 4.0, via Wikimedia Commons