Anitta – Height – Weight – Body Measurements – Eye Color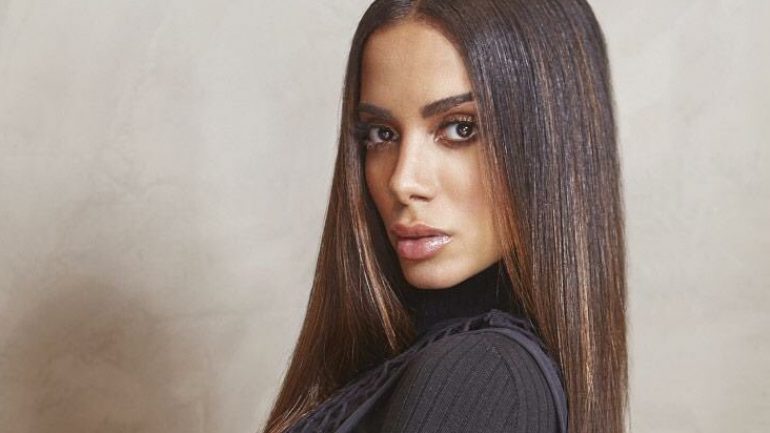 Full Name: Larissa de Macedo Machado
Date of Birth: March 30, 1993
Profession: Singer & Songwriter & Actress & Dancer
Anitta was born on March 30, 1993 in Brazil. Her brother, Renan Machado is her artistic producer. Her mother raised two children alone. She began her career by singing at the age of 8 in the choir of the Santa Luzia Church in Rio de Janeiro, with the intervention of her maternal grandfather. At the age of 11, she decided to take English lessons with her pocket money. She then took dance lessons from her mother's teacher. At the age of 16, she completed a management course at a technical school in Rio de Janeiro.
A year later she decided to pursue an artistic career. The same year she won the "Revelation of Music" award. Anitta's stage name was inspired by the character Anita in the Rede Globo TV series Presença de Anita.
In 2010, Anitta was invited by funk carioca producer Renato Azevedo (known as Batutinha) to do some experiments after seeing one of her videos singing. Upon approval, she signed a contract with the independent registrar Furacão 2000. In the same year, she released her first song on radio stations in Rio de Janeiro, the promotional single "Eu Vou Ficar" on Armagedom DVD released by Furacão 2000. She added another "t" to the stage name on the recommendation of the producer.
In June 2012, Kamilla Fialho offered to become Anitta's manager after watching Anitta's performance on stage and paid the $ 46,000 fine required to exclude the singer from her contract with Furacão 2000, and later signed a contract with Kamilas' company K2L. In early 2013 she created the "quadradinho" choreography, which was very successful among funk bands. In January 2013, due to the success of the song "Meiga e Abusada" in Rio de Janeiro, Anitta signed a recording contract with Warner Music Group.
"Meiga e Abusada" became one of the most requested songs on Brazilian radio stations in early 2013. The clip of the song was recorded in Las Vegas and directed by American director Blake Farber, who worked with Beyoncé. Her self-titled debut album was released in June 2013. She released the single "Jogação" with the group Psirico in January 2020. The clip of the song was recorded live on the program "Ensaio da Anitta" at Espaço das Américas in São Paulo. The following month, the singer released the song "Rave de Favela" in partnership with Brazilian singer MC Lan and American band Major Lazer.
Eye color
Dark brown
Hair color
Dark brown
Height
Height: 5ft 3.8 inches (162 Cm)
Weight
Weight: 117lbs (53 Kg)
Body Measurements
Body Measurements: 35-24-35 inches (89-61-89 Cm)
Sign
Coach