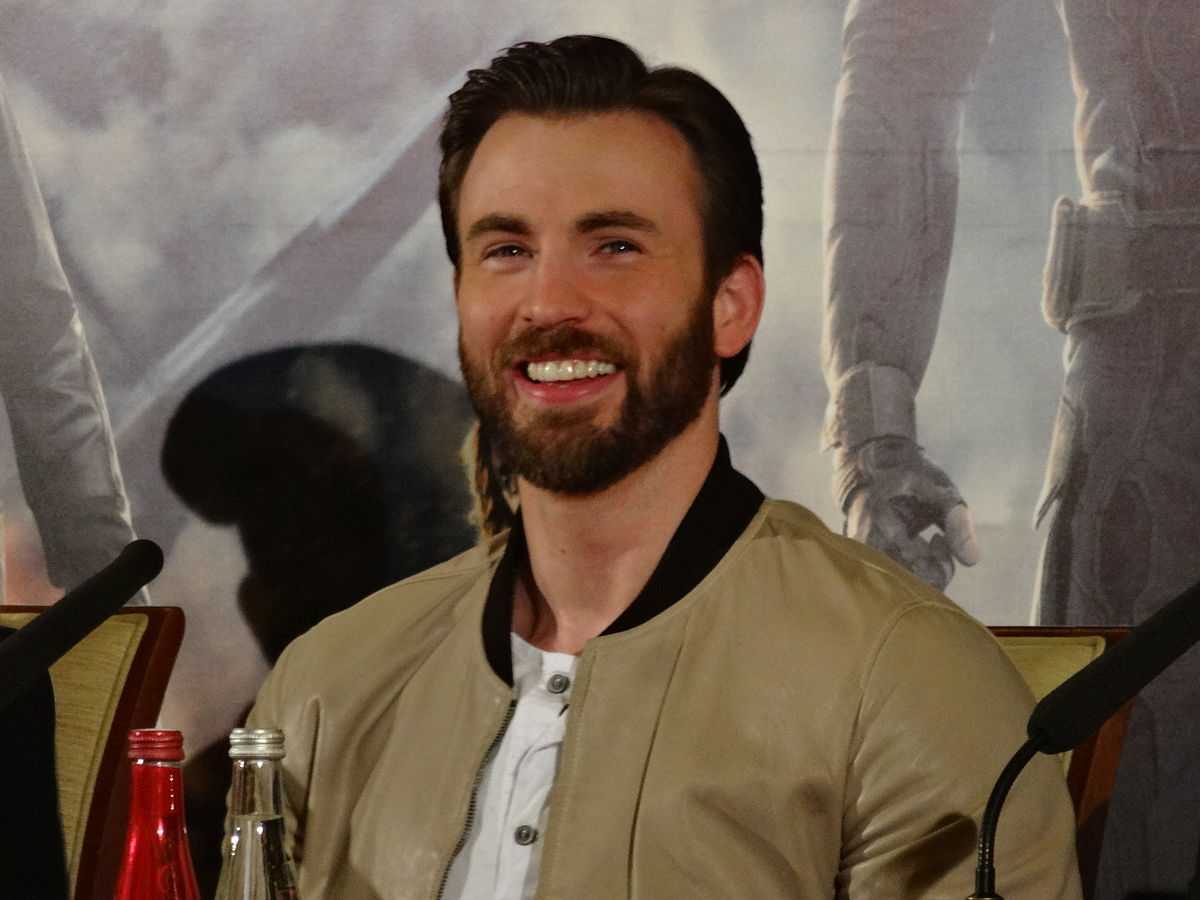 Full Name: Christopher Robert Evans
Date of Birth: June 13, 1981
Profession: Actor
Chris Evans, whose full name is Christopher Robert Evans, is an American actor. He has been pursuing an acting career since 1997 and today, we all know him as Captain America in the Marvel Cinematic Universe films. However, he also took part in many comic-inspired films. Chris Evans's Height available in our article.
He was born on June 13, 1981, and he owes most of his reputation to Marvel comic films. Besides the Marvel Cinematic Universe, Chris Evans also played in the Fantastic Four series, which are also Marvel Comics-inspired movies. Chris Evans began his professional acting career in 2000 when he played in Opposite Sex. In 2001, he continued his career with appearances in different teen films. One of the most notable ones is Not Another Teen Movie. Chris Evans's Eye Color available in our article.
In 2005 and 2007, he played the Human Torch character in Fantastic Four and Fantastic Four: Rise of the Silver Surfer films, respectively. Moreover, he also played in other comic books and graphic novel films such as TMNT in 2007, Scott Pilgrim vs. the World in 2010, and Snowpiercer in 2013. However, today, we all know him as Captain America or Steve Rogers with his roles in Marvel Cinematic Universe. These films include Captain America: The First Avenger in 2011 and Avengers: Endgame in 2019. Thanks to his roles in these films, he is one of the highest-paid actors in the world. Chris Evans's Weight available in our article.
| | |
| --- | --- |
| Height: | 6ft (183 Cm) |
| Weight: | 176lb (80 Kg) |
| Body Measurements (Bust, Waist, Biceps): | 47in (119 Cm), 33in (84 Cm), 17in (43 Cm) |
| Eye Color: | Blue |
| Hair Color: | Brown |
Besides fantastic films, he took part in certain dramas as well. Some of these include Gifted, Knives Out, Before We Go, and Lobby Hero. He also won Drama League Award for his role in Lobby Hero in 2018. Chris Evans was born in Boston as the son of an artistic director and dentist. He has three siblings and his parents divorced in 1999. He used to engage in musical theater in his childhood and attended acting camps. Chris Evans took part in the Bye Bye Birdie musical, where he played Randolph MacAfee in his childhood.
His first movie debut was Biodiversity: Wild About Life in 1997. It was a short educational film. Later, Chris Evans became a model for the Tyler character in the Mystery Date board game by Hasbro. His is also on the box of the special edition of the game. His career changed in 2000 when he moved to Los Angeles. He met with some young actors like him and then he started to grow his network. In the same year, he made his first screen debut in a TV film called The Newcomers. A year later, he starred in Not Another Teen Movie, which was a parody film.
Chris Evans is a buddhis and is a big fan of the New England Patriots. He also adopted a dog from a local animal shelter in 2015 and his dog's name is Dodger. He dated actress Jessica Biel between 2001 and 2006. Chris Evans also had a relationship with actress Minka Kelly between 2007 and 2014. Moreover, he also dated comedian Jenny Slate between 2016 and 2018. As of now, he is a single actor focused on his career and he enjoys his life with his dog, Dodger.
Eye Color
Blue
Hair Color
Brown
Height
Height: 6ft (183cm)
Weight
Weight: 176lb (80 Kg)
Body Measurements
Body Measurements: Bust: 47inc (119 Cm), Biceps: 17inc (43 Cm), Waist: 33inc (84 Cm)
zodiac sign
Gemini
Title Image Credit: Elen Nivrae, CC BY 2.0, via Wikimedia Commons