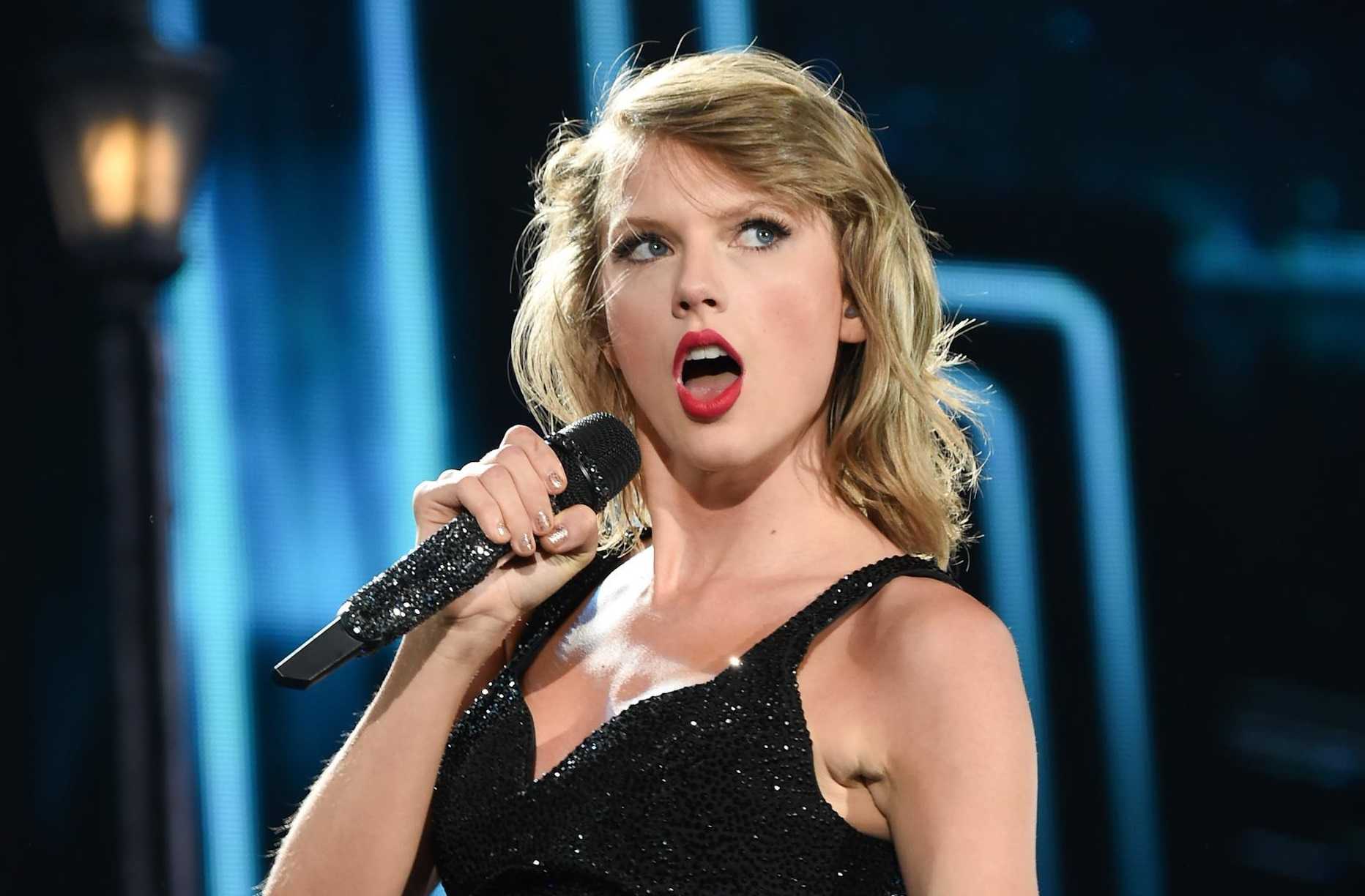 Taylor Swift Biography
Taylor Swift biography includes the life of the successful singer, songwriter, and composer. Swift was born on December 13, 1989 in Pennsylvania, USA, and also has a brother. Swift, who spent the first years of her childhood in a small area, moved to Wyomissing after the age of 9. After moving here, she continued her education life in schools such as West Reading Elementary Center and Wyomissing Area Junior. When she was fourteen years old, she became interested in country music and took the steps of her first career at this age. She is the youngest songwriter ever to have worked with SONY Music Publishing House.
Her professional music career started with the release of her self-titled album in 2006. Swift, which soon reached a wide audience, was nominated in the "Best New Artist" category at the 2008 Grammy Awards. In the same year, she released her second album, called Fearless. The songs included in the album such as Love Story and You Belong with Me have made Swift's name heard and found themselves at the top of the music charts. In 2009, Fearless album became the best selling album of the year. She won 4 awards at the Grammy Awards held in 2010, and she also received awards such as ACM and CMA.
Continuing to work on the album, Swift released the album Speak Now in 2010, and sold over 1 million even before the first week of the album expired. Mean, the song included in the album won two Grammy awards. The album Red, which she released in 2012, reached a sales rate of more than two million at the end of the first week.
Taylor Swift was chosen as the woman of the year by Billboard in 2014, thanks to both her music and her personality. Swift in later years; She released the albums 1989 – 2014, Reputation – 2017, Lover – 2019, Folklore – 2020, and thanks to these albums, they attracted attention and achieved important sales figures and awards.
Besides her musical career, Swift, who also appeared in the TV series New Girl, In Search of Evidence, Valentine's Day and The Lorax, currently lives in the USA.
Taylor Swift Facts
She draws attention thanks to Taylor Swift facts as well as her music. The unknowns of Swift are as follows;
Swift's spiritual grandmother was an opera singer. That's why Swift knew how magical music was from a very young age.
When Swift was 12 years old, she learned to play the guitar, piano, and ukelele.
She has always been a successful and well-behaved student during her student years. Swift, whose graduation average was 4.0, graduated with the highest score.
Taylor Swift Favorite Things
Taylor Swift allows you to get to know your favorite things the artist better.
| | |
| --- | --- |
| Favorite Color | Purple and Red |
| Favorite Number | 13 |
| Favorite Book | Normal People, Sally Rooney, Beautiful Dangerous F. Scott Fitzgerald |
| Favorite Meal | Finger chicken, cheeseburger, pancakes |
| Favorite Food | Cheesecake |
| Favorite Movie | Someone Great |
| Favorite Perfume | Flowerbomb – Viktor & Rolf |
| Favorite Music | MoZella – You wanted it |
| Favorite Actress | Gwyneth Paltrow (click for information) |
Boyfriends
Joe Jonas (July – October 2008)
The relationship that started unexpectedly in 2008 lasted only 2 months and the couple broke up suddenly. Swift, who met singer and actress Jonas at a music event, ended their separation with a phone call that didn't take 30 seconds.
Taylor Lautner (October – December 2009)
The two, who met on the set of the Valentine's Day movie, soon became closer to each other. "We had a fun time," Swift later said on their separation. It is estimated that the song Back to December was written for this relationship.
John Mayer (June – September 2010)
The couple, who met as part of a music program, lived in love for more than 3 months. The exact truth about the couple's reasons for separation is unknown.
Jake Gyllenhaal (October – December 2010)
Unable to get together because of their work, the couple had to leave via email. Although they were later re-viewed in early 2011, no continuity was achieved.
Conor Kennedy (June – September 2012)
Robert F. Kennedy's relationship with Conor Kennedy, her son, continued only during the summer. The distance between the couple was cited as the reason for the end of their relationship.
Harry Styles (October 2012 – January 2013)
Swift, who was beloved with Styles, one of the members of the One Direction group, left, citing their disagreement.
Calvin Harris (March 2015 – June 2016)
Swift, who had a long relationship with Harris, the famous DJ, compared to other relationships, ended her relationship with a sudden decision.
Tom Hiddleston (June – September 2016)
Their fast-starting relationship with the famous actor Tom Hiddleston was terminated by Swift. The reason for the end of the relationship was that Swift preferred to live their relationship much more intimately.
Joe Alwyn (September 2016 – Present)
She has been in a relationship with British actor Jow Alywn for over four years. Swift, in particular, avoids the attention of the cameras in this relationship. Many songs have emerged as a result of the couple's relationship.
Click to get information about Taylor Swift's Height and Weight.