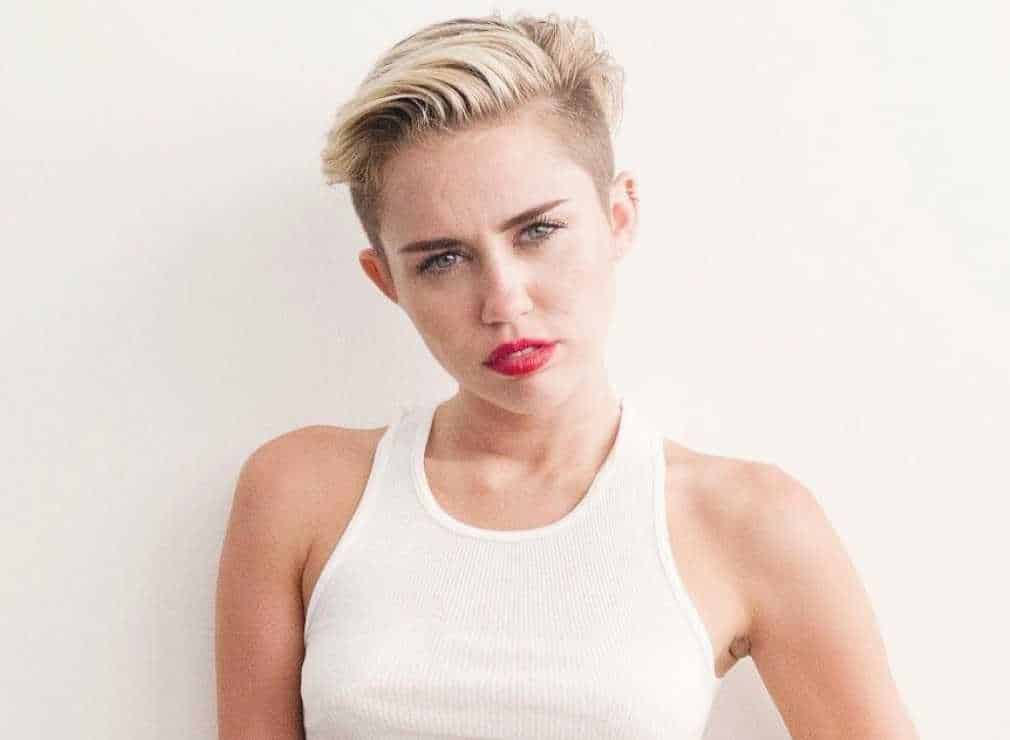 Miley Cyrus Biography
Destiny Hope Cyrus was born on November 23, 1992 in Nashville, Tennessee.
Miley, who was interested in her acting career at a young age and has played in various productions since the age of 9, began to be recognized worldwide in the Disney series Hannah Montana in 2006.
She made a solid comeback to her music career with "We Can't Stop", which she released on June 3, 2013, and her song broke audience records. This success is followed by the song "Wrecking Ball" released on August 2, 2013.
Miley Cyrus Facts
Her godmother is America's living country music legend Dolly Parton.
Miley's real name was Destiny Hope Cyrus, but the artist changed her name to Miley Ray Cyrus in 2008.
Miley Cyrus' annual income is approximately 120 million dollars.
Her father is the famous country music singer Billy Ray Cyrus.
She has many siblings, including 3 half-brothers and 2 full siblings.
"Party in The U.S.A.", which has been at the top of the charts for a long time. It's a Jessie J piece.
She was left-handed as a child, but her father, Billy Ray Cyrus, trained her to be right-handed.
Miley Cyrus is vegetarian.
When she was a singer with a Tennessee accent, she went to speaking classes because she didn't want to have that accent.
In an interview in 2015, Miley Cyrus revealed that she is pansexual.
Miley Cyrus Favorite Things
| | |
| --- | --- |
| Favorite Color | Lime green and purple |
| Lucky Number | 13 |
| Favorite Book | Don't Die, My Love – Lurlene McDaniel |
| Favorite Food | Sushi, Chinese food, Churro |
| Favorite Movie | Steel Magnolias |
| Favorite Perfume | Marc Jacobs Daisy, Acqua Di Parma Iris Nobile, Christian Dior Miss Dior Cherie |
| Favorite Singer | Britney Spears, Elvis Presley, John Lennon |
| Favorite Actress | Jennifer Aniston, Angelina Jolie |
Miley Cyrus Boyfriends and Girlfriends
Nick Jonas (2006-2007)
When Miley and Nick began their relationship in June 2006, Miley was only 13 years old and the couple parted ways in December 2007.
Justin Gaston (2008-2009)
American singer Justin Jonas and Miley Cyrus started dating after meeting on Billy Ray's show, but their relationship did not last long. Miley was 15 and Justin was 15 when this relationship started.
Liam Hemsworth (2009-2013)
Australian actors Liam Hemsworth and Miley Cyrus met on the set of the movie "The Last Song". The couple, who lived a love life with ups and downs, started to have a more balanced relationship after a while, but then the couple broke up after Liam cheated on Miley.
Kellan Lutz (2013)
Miley and her friend Kellan Lutz had a short fling and their relationship didn't last long.
Jared Leto (2014)
Miley and Jared Leto's relationship was also not a serious one and their relationship ended soon after.
Mike Will Made-It (2014)
The couple denied this relationship but were seen closely on social media for a long time.
Patrick Schwarzenegger (2014)
Arnold Schwarzenegger's son Patrick and Miley started dating in late 2014 and their relationship lasted for five months.
Stella Maxwell (2015)
Miley Cyrus' name was mentioned with the famous model Stella after she announced that she was pansexual. Although they are often seen together, the couple has not confirmed that they are in an official relationship.
Liam Hemsworth (2016-2019)
Liam and Miley reunited in 2016 and got married in 2019. The couple, who remained married for 8 months, divorced because they could not reconcile.
Kaitlynn Carter (2019)
Miley was spotted with Kaitlynn Carter on the day she and Liam Hemsworth divorced. The two only had a one-week getaway.
Cody Simpson (2019 -2020)
Longtime friends Cody and Miley were spotted closely in Los Angeles in October 2019. A year later, the couple separated.