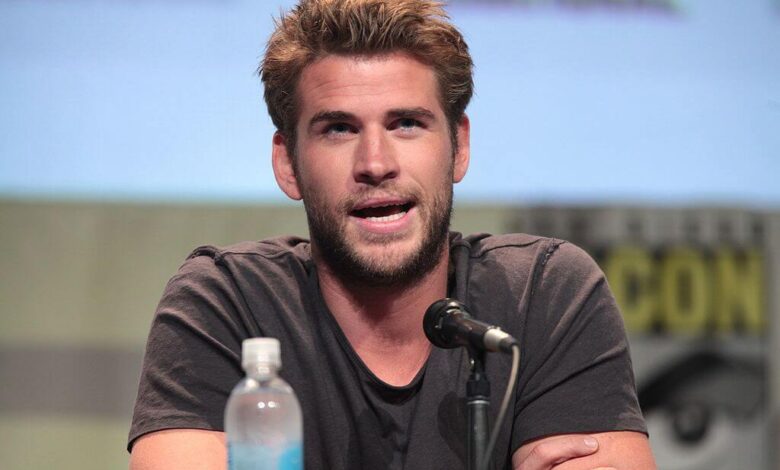 Full Name: Liam Hemsworth
Date of Birth: January 13, 1990
Profession: Actor
Liam Hemsworth is a famous Australian actor, working on his professional career since 2006. Below, you will learn more about Liam Hemsworth's measurements, height, weight, eye color, career, and more.
He was born on January 13, 1990 and is one of the most famous Australian actors in the world. He enjoyed great recognition after he played Josh Taylor in the Neighbours series. Later, we have seen him as Marcus in The Elephant Princess television series designed for children. Both productions helped him to take his part in the entertainment industry. In 2010, he also played Will Blakelee in The Last Song film, which was an American film.
However, Liam Hemsworth made his breakthrough when he played Gale Hawthorne in The Hunger Games film series. In total, he played in three films for the series between 2012 and 2015. After these series, he could not take part in commercial success projects. One of the notable productions he took part in is Independence Day: Resurgence, which was released in 2016. Recently, he is on the agenda of the media because he is going to be the replacement for Henry Cavill in The Witcher series, which is produced by Netflix. This means that he is going to play Geralt of Rivia, but the series lost plenty of fans because of the poor screenwriters.
| | |
| --- | --- |
| Height: | 6 ft 3 in (191 Cm) |
| Weight: | 196 lb (89 Kg) |
| Body Measurements (Bust, Waist, Biceps): | 44-33-15 in (112-84-38 Cm) |
| Eye Color: | Blue |
| Hair Color: | Blonde |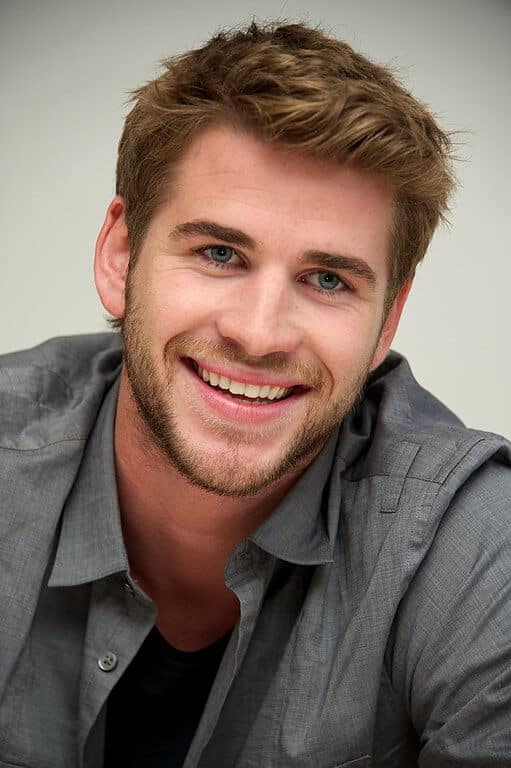 After the Hunger Games film series, Liam Hemsworth took part in several television series and shows. However, all these works were appearances for a couple of episodes, but mostly one. In 2020, he played Dodge Maynard in a series called Most Dangerous Game, but the series ended at the end of season one. Moreover, we have seen him in the Arkansas film in 2020 as well. Although Liam Hemsworth made a great breakthrough with one production, he could not find enough jobs to maintain his success. However, he is still one of the notable actors in the industry.
Liam Hemsworth's measurements are 44-33-15 in or 112-84-38 centimeters. He is a quite tall actor, Liam Hemsworth's height is 6'3" or 1.91 meters and Liam Hemsworth's weight is 196 lbs or 89 kilograms. He has naturally blonde hair and Liam Hemsworth's eye color is blue. Liam Hemsworth was born in Melbourne as the son of social services counselor and English teacher. He has two brothers, who are older than him. He decided to move to the United States together with his older brother to focus on his acting career in 2009.
Liam Hemsworth is often known for his relationship. He married Miley Cyrus in 2018 but she filed a divorce two years after their marriage. The couple officially divorced in 2020. However, their relationship began in 2009, when they first met while they were filming The Last Song. For three years, they broke up and reconciled multiple times. Today, Liam Hemsworth is known as the ambassador of the Australian Childhood Foundation and trying to be a good role model for children with troubles. While Liam Hemsworth and Miley Cyrus married, the couple also made donations to certain charities and foundations.
Eye Color
Blue
Hair Color
Blonde
Height
Height: 6 ft 3 in (191 Cm)
Weight
Weight: 196 lb (89 Kg)
Body Measurements
Body Measurements (Bust, Waist, Biceps): 44-33-15 in (112-84-38 Cm)
Zodiac Sign
Capricorn
Title Image Credit: Gage Skidmore from Peoria, AZ, United States of America, CC BY-SA 2.0, via Wikimedia Commons