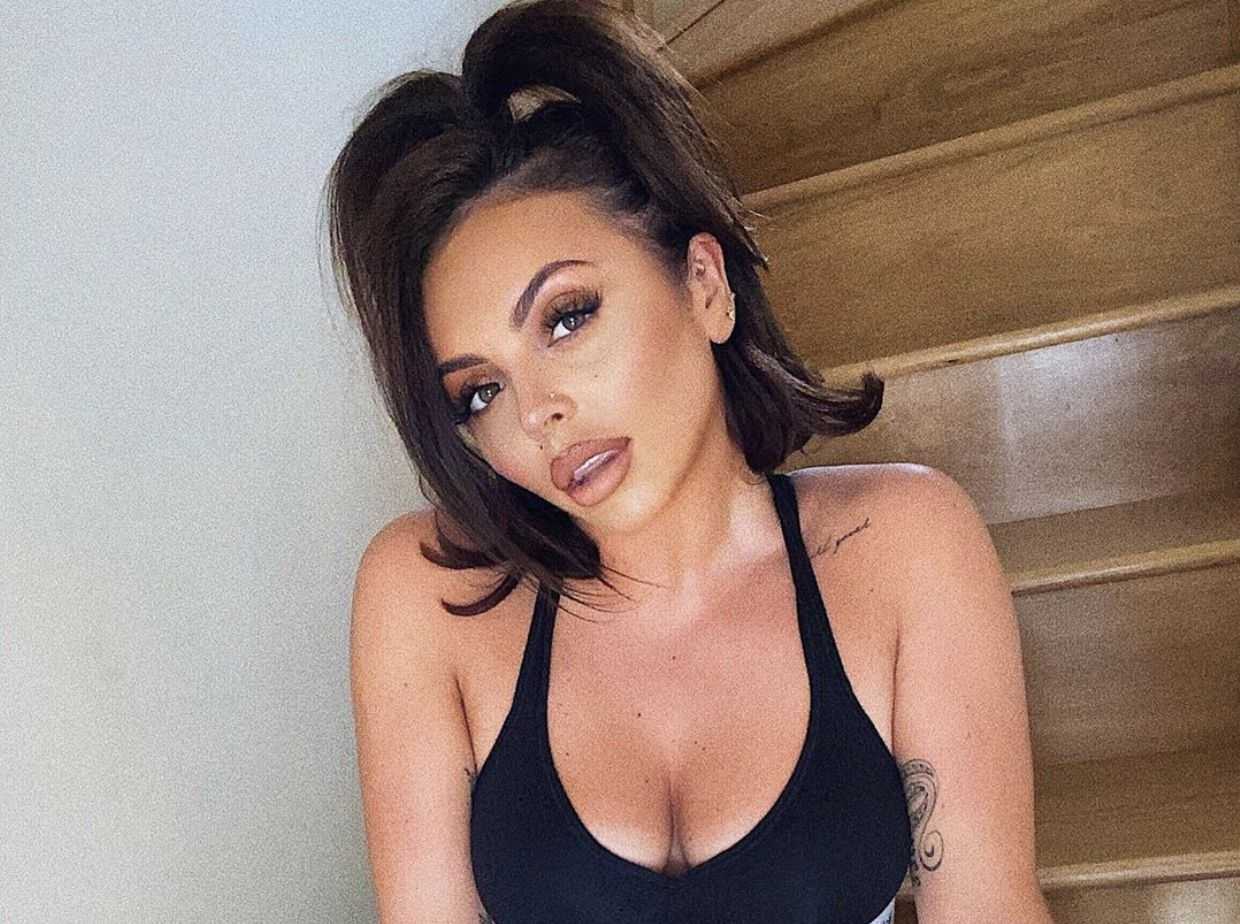 Jesy Nelson Biography
Jesy Nelson biography portrays the life of the popular singer. Born on June 14, 1991 in Romford, England, the British singer is a member of Little Mix, one of the most famous girl bands of the 2010s. The singer, whose full name is Jessica Louise Nelson, is one of the highly acclaimed singers for her R&B style vocals.
Jessica Louise Nelson, daughter of Janice White and John Nelson, grew up with her three siblings. Jessica, the youngest sister, has a sister named Jade and a brother named Jonathan.
Her family separated when she was only five years old, and after the divorce, Jessice started living with her mother. While her mother had difficulty finding a house, they had to change houses twelve times.
Having a successful student life, Jessica graduated from Abbs Cross Academy and Arts College and later enrolled in Sylvia Young and Yvonne Rhodes theater schools to study performing arts.
Jessica participated in the song contest "The X Factor" held in England in 2011 as a soloist and did not pass the "bootcamp" tour, but got another chance with the band Faux Pas.
The Faux Pax group did not go further, but the new formation, consisting of two members from the Faux Pax group and the Orion group, took its place in Rhythmix.
Four-member girl group Jesy continued to compete under the coaching of Jade, Perrie and Leigh-Anne Tulisa Contostavlos, and the group changed its name to Little Mix later in the show. Little Mix, the first group to win The X Factor music contest, was a pivotal point in Jesy Nelson's music career.
Jesy Nelson Facts
The biggest idols for a music career are Missy Elliot and Jessie J.
She is not satisfied with the habit of preparing for a long time.
She has so far broken her arm three times due to her carelessness.
Before participating in The X Factor TV song contest, Jesy was working in a bar.
Favorite band "Spice Girls"
The qualities she seeks in a man can make her laugh and be a good person.
Jesy, who was often bullied at school when she was young, had to change the school where she was taught many times.
At the age of 13, a hair break occurred in Jesy, who was stressed by the bullying she suffered.
The name Jesy means God is merciful.
Gwen is Stefani's biggest inspiration for her clothing style.
Her favorite music genre is hip-hop music.
She's a good boxer.
She can speak Scottish and Australian accents.
She hates sandwiches.
She left the Little Mix group in 2020.
Jesy Nelson Favorite Things
| | |
| --- | --- |
| Favorite Color | All colors but especially black and red |
| Lucky Number | 3 |
| Favorite Food | Nando's food, Snacks. |
| Favorite Movie | Taken series |
| Favorite Perfume | Gold Magic Little Mix |
| Favorite Singer | Missy Elliott, Spice Girls, Chris Brown |
Jesy Nelson Boyfriends
Jordan Banjo (2012 – 2013)
Diversity band member Jordan and Jesy Nelson dated for about 10 months.
Jake Roche (2014 – 2015)
In 2014, Jesy Nelson and a member of the Rixton group Jake Roche started dating. Jesy Nelson and Jake Roche couple got engaged in 2015 but separated the following year.
Bradley Churchill (2016)
Chris Clark (2017)
Chris Clark and Jesy Nelson, stars of The Only Way Is Essex series, had a brief relationship in 2017 and dated for three months.
Harry James (2018 – 2019)
Jesy Nelson started an affair with musician Harry James after breaking up with Chris Clark. The couple, who started to be together in November 2018, lived together for 16 months. After their separation, Jesy Nelson and Hary James remained friends.
Chris Hughes (2019 – 2020)
Jesy Nelson and Chris Hughes were first seen together sometime in January 2019. The couple, whose relationship lasted for 16 months, separated in April 2020 and decided to stay as friends.