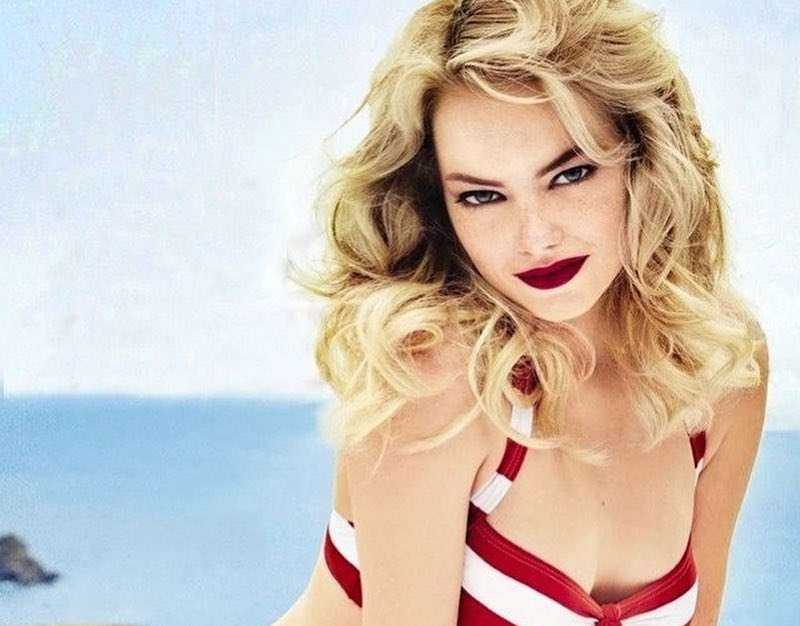 Emma Stone Biography
Emma Stone biography includes the life of the world famous actress. Born on November 6, 1988 in Scottsdale, Arizona, the famous actor is best known for her romantic and comedy American movie EasyA, which was released in 2010.
The full name of the famous American actor is Emily Jean Stone. It acquired the name "Emma" as it entered the Hollywood cinema world. Emily Stone comes from an immigrant ancestry and has German, English, Scottish and Irish genes.
The actor, whose social life was restricted due to some ailments she had at a young age, had a tense personality in her childhood. Stone, who had panic attacks during her childhood years, took therapy in those years and did not have an easy childhood.
Stone had wanted to act since the age of four and began taking vocal lessons for musical theater work. She made her acting debut in "The Wind in the Willows" when she was eleven years old. She was homeschooled for two years and played a total of sixteen plays.
Stone, who left high school to become an actress, moved to Los Angeles with her mother in January 2004 for her acting career, where she first auditioned for Disney.
The successful actress, who has been involved in many productions to date, attracted the attention of Hollywood directors with the character Olive Penderghast, which she portrayed in the EasyA movie in 2010, and was included in the Spiderman cast in 2012.
The most important movies and series in Emma Stone's filmography are as follows;
The Help – 2012
The Amazing Spider-Man – 2012
The Amazing Spider-Man 2 – 2014
La La Land – 2016
Gangster Squad – 2013
Zombieland – 2009
Easy A – 2010
Birdman or The Unexpected Virtue of Ignorance – 2015
Emma Stone Facts
She used braces for seven years.
The first job she ever owned was making dog food.
To convince her family of her acting career, she prepared a presentation titled "Project Hollywood", in which she played the video clip of Madonna's song "Hollywood".
She broke both of her arms while taking gymnastics lessons as a child.
If she wasn't an actor, she would want to be a journalist.
She and her mother wear a bird's foot tattoo on their ankles because the Beatles' song "Blackbird" has the distinction of being their favorite joint song.
She deleted her Facebook profile when she realized that she was getting addicted to the famous game FarmVill of Facebook.
Easy A suffered an asthma attack during the sex scene shooting.
Emma Stone Favorite Things
| | |
| --- | --- |
| Favorite Color | Blue, black |
| Lucky Number | 2 |
| Favorite Book | J.D. Salinger, Franny and Zoe |
| Favorite Food | Brazilian food, sushi, oyster |
| Favorite Movie | Harold and Maude, City Lights, Manhattan, Network |
| Favorite Perfume | Chanel Chance |
| Favorite Singer | The Beatles, Spice Girls |
| Favorite Actress / Actor | Diane Keaton, Charlie Chaplin, Ton Hanks |
Emma Stone Boyfriends
Teddy Geiger (2007-2008)
Emma Stone was with musician Teddy Geiger from 2007 to 2008.
Kieran Culkin (2010)
Emma Stone was with Kieran il for a few months in 2010.
Andrew Garfield (2010-2015)
The couple, who met on the set of The Amazing Spider-Man in 2010, soon began to be together and were together until 2015.
Dave McCary (2017-)
Emma Stone began dating Saturday Night Live writer and episode director Dave McCary in October 2017. Two years later they got engaged. They got married in 2020 and their daughter was born in March 2021.