Cardi B Biography, Facts, Favorite Things, Boyfriends, Favorite Color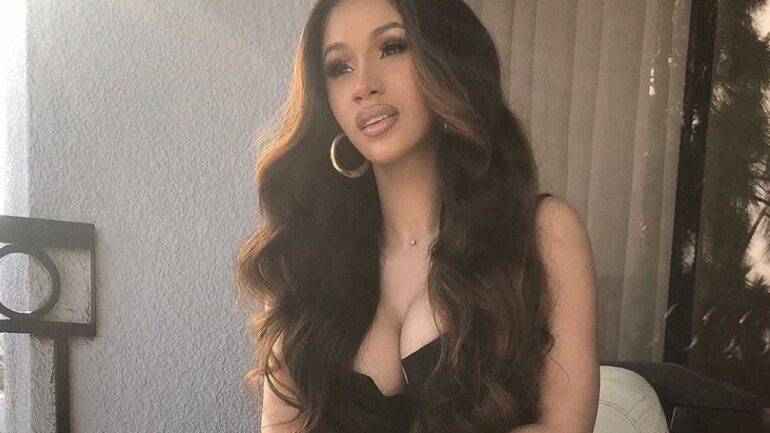 Cardi B Biography
Cardi B biography includes the rise of the famous rapper's career and other information about her life. Known by the stage name Cardi B, the real name of the American rapper is Belcalis Almanzar and was born on October 11, 1992 in New York.
Cardi B was doing striptease before the big exit in her music career and shared her strip shows on social media. Cardi B, whose videos soon went viral, was thus well known before entering the world of music.
Cardi B's musical success was unexpected. With her debut studio album, Invasion of Privacy, released in 2018, she debuted at number 1 on the Billboard 200 chart. Cardi B, who has been awarded the Best Rap Album Grammy to date, is also the owner of many firsts. All of these firsts are closely related to being the first woman to do so in her categories. Another title of "first woman" is the title of being the first woman to have over 1 billion streams on Spotify.
Cardi B Facts
Cardi B had a hard time as a teenager and worked in a supermarket in Manhattan.
She started doing striptease after she was fired from her supermarket job to escape domestic violence and poverty.
When he was young, most people liked to call her Bacardi, and that's where Cardi B comes from.
Cardi B's first album is a Missy Elliott album.
Cardi B was on Billboard's R & B / Hip-Hop category list with 10 singles at once, and became the first female singer to do so.
Cardi B loves to eat fastfood. McDonald is among her favorites.
Cardi-B hadn't told her mother the truth when she was doing striptease and her mother thought Cardi-B was a babysitter.
Cardi B Favorite Things
| | |
| --- | --- |
| Favorite Color | Red |
| Lucky Number | 1 |
| Favorite Food | Chinese and Mexican food, Nutella and avocado toast |
| Favorite Movie | No particular favorite |
| Favorite Perfume | Likes to use special blend perfumes |
| Favorite Music | Madonna and Lady Gaga |
| Favorite Actor | Dave Chapelle |
Cardi B Boyfriends
DJ Self (2015)
Cardi B and DJ Self had a brief relationship in 2015. Cardi B referred to DJ Self as "the hottest DJ in New York".
King Yella (2015)
Trying to prove that she had never had a relationship with King Yella, Cardi B wanted to immediately cover up the rumors raised by King Yella, but during this period, King Yella shared a screenshot of her facetime meeting with Cardi B.
Tommy Geez (2015-2016)
Before her current husband Offset, Cardi B's most obvious relationship was with Tommy Geez. This relationship lasted about a year, and they broke up before Cardi B's career took off.
Offset (2017 – 2020)
Offset and Cardi B first met in 2017, and those times were frequently reflected on the cameras together. The couple got engaged in October 2017 and were secretly married in 2018. Later Cardi B confirmed this.
Rapper Offset and Cardy B were shaken by the iCloud scandal and their relationship started to deteriorate after that stage. Meanwhile, Offset continued to be on the agenda with many scandals. In the days that followed, Cardi announced that she was expecting a baby from Offset during a performance and that she was pregnant. Their happiness was short-lived after their baby Kulture was born, and Cardi and Offset officially separated a few months after the baby was born.
Stating that they will continue their business partnerships after their separation and they respect each other, Cardi B also requested legal custody of their baby Kulture.