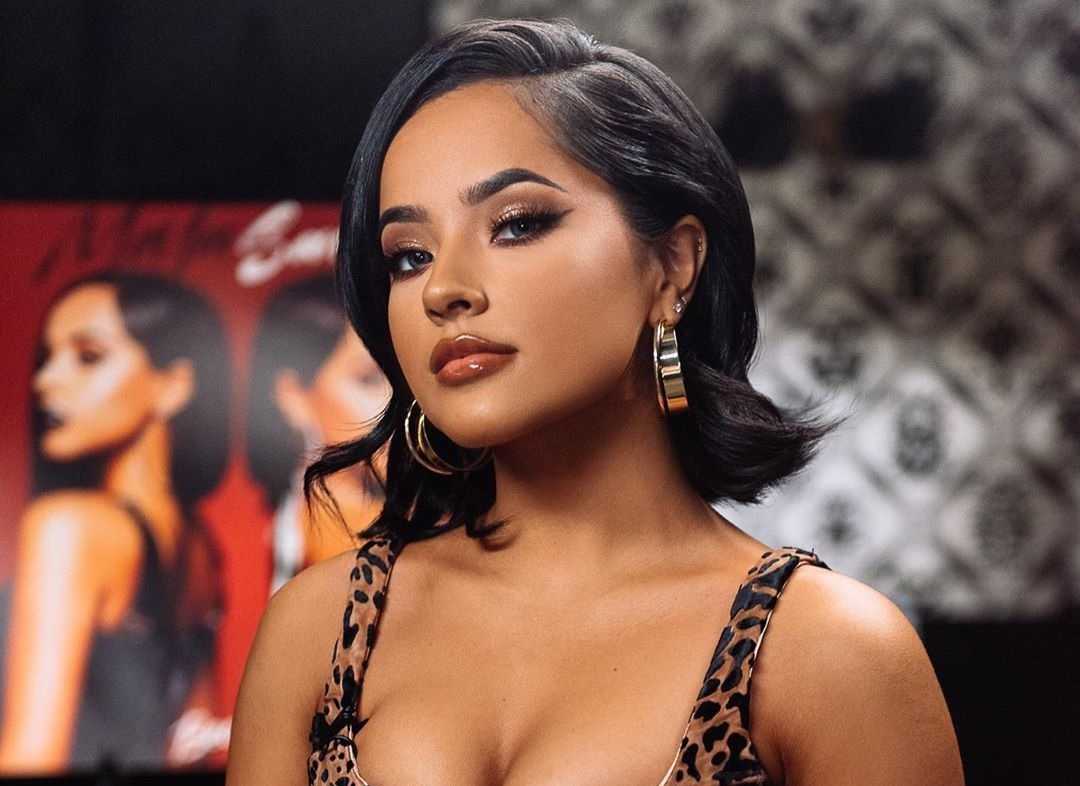 Becky G Biography
The Becky G biography allows you to focus on the life of the famous singer. Born on March 2, 1997 in Inglewood, California, American singer Rebbeca Marie Gomez comes from a Mexican-American family.
Having two brothers and a sister, Becky G learned that she had another half-brother when she was 18 years old. Becky G, who had financial difficulties and hard times with her family when she was only nine years old, started to live in her grandmother's converted garage when their house was sold.
Becky G, who has been working in advertising acting and voiceover jobs to support her family in financial matters from an early age, said that when she was nine, she realized that her family and herself had to earn a living and that she had to sing to earn money.
Prior to her solo singing career, Becky G joined various girl groups and made career initiatives, and after a while began recording her own songs and singing raps on the Garagaband program. The artist, who started to share her songs on the Youtube platform by making covers of popular songs, started to be noticed in a short time.
Having experienced the real shine in her career with the song Oath she sang with Cher Lloyd, Becky G rearranged and sang Kesha's song Die Young and played a major role in the recognition of these two works.
Becky G Facts
When she was young, she did some part-time jobs to provide financial support to her family.
She knew she wanted to sing when she was 9 years old. For this, she also managed to have small-scale stage experiences.
She lives in Los Angeles with her family and three siblings in the same house.
Becky has two brothers and a sister.
She started her education at the state school, but later dropped out of school due to the bullying she suffered and started to receive homeschooling.
She has worked with big names in the music world such as J-Lo and Pittbull.
Some of the jobs Becky G worked on were acting and voiceover in the advertising industry
Becky G, who started gaining Rap music singing skills at the age of 11, was discovered at the age of 14 by Dr. Luke in 2011.
Jeniffer Lopez, Christina Aguilera, Thalia and Selana are among the musicians she was inspired by.
The album's first single "Becky From The Block" was inspired by Jeniffer Lopez's "Jenny From The Block".
Jeniffer Lopez appeared in Becky G's music video, Becky From The Block.
Becky G is a songwriter as well as a singer. She has written songs for Cody Simpson and Cher Lloyd.
She worked with Will.I.Am for the animated film Hotel Transylvania
Her first EP, Play It Again, was released in 2013.
In April 2014, "Shower" was released and it was a great success, climbing to 16th place on the Billboard Hot chart.
Becky G. did not complain about the gap between her teeth and said that she did not think of getting her teeth done and that she liked the gap between her teeth.
Becky G's favorite flavors are sour flavors.
Becky G Favorite Things
Favorite Color: Yellow and Red
Lucky Number: 4
Favorite Food: Pizza, Burger, Pear
Favorite Movie: Titanic (1997)
Favorite Perfume: Marc Jacobs Daisy
Becky G Boyfriends
The famous singer's love life consists of long-term relationships. Becky G is currently with her professional footballer lover Sebastian Lletget.
Austin Mahone (2015)
Becky G and Austin Mahone couple met in 2013 and lived together for two years. Gomez and Austin couple, who departed in November 2015, are still friends and there is no problem between them.
Sebastian Lletget (2016-)
American football player Sebastian Lletget and Becky G, who started to be together in June 2016, still have a happy relationship.