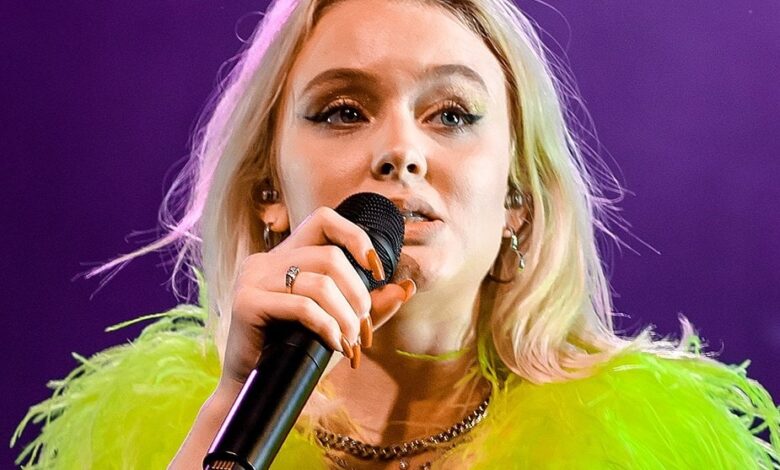 Full Name: Zara Maria Larsson
Date of Birth: December 16, 1997
Profession: Singer
Zara Larsson is a famous Swedish pop singer, who enjoyed a massive reputation at the age of ten. She is enjoying her professional career since 2008 and produced many successful songs.
Her full name is Zara Maria Larsson, and she was born on December 16, 1997. She made her professional debut as the winner of a talent show called Talang. It is the Swedish version of Got Talent competition series, and she was only 10 years old when she won the competition in 2008. However, due to her young age, her parents did not want her to take part in the entertainment industry. You can find Zara Larsson's height in our article.
She focused on her education for six years and released her debut album in 2014. The album was called 1 and she managed to attract plenty of attention. After the release of her album, she signed with Epic Records, which is a United States-based label. In 2015, she boosted her recognition with her two singles, Never Forget You and Lush Life. 2016 was a great year for her too. She released two popular singles called Girls Like, in which she featured Tinie Tempah, and Ain't My Fault. She also performed during the opening and closing ceremonies of UEFA Euro. Zara Larsson's eye color is mesmerizing.
| | |
| --- | --- |
| Height: | 5 ft 4 in (163 Cm) |
| Weight: | 119 lb (54 Kg) |
| Body Measurements: | 33-24-34 in (84-61-86 Cm) |
| Eye Color: | Blue |
| Hair Color: | Blonde |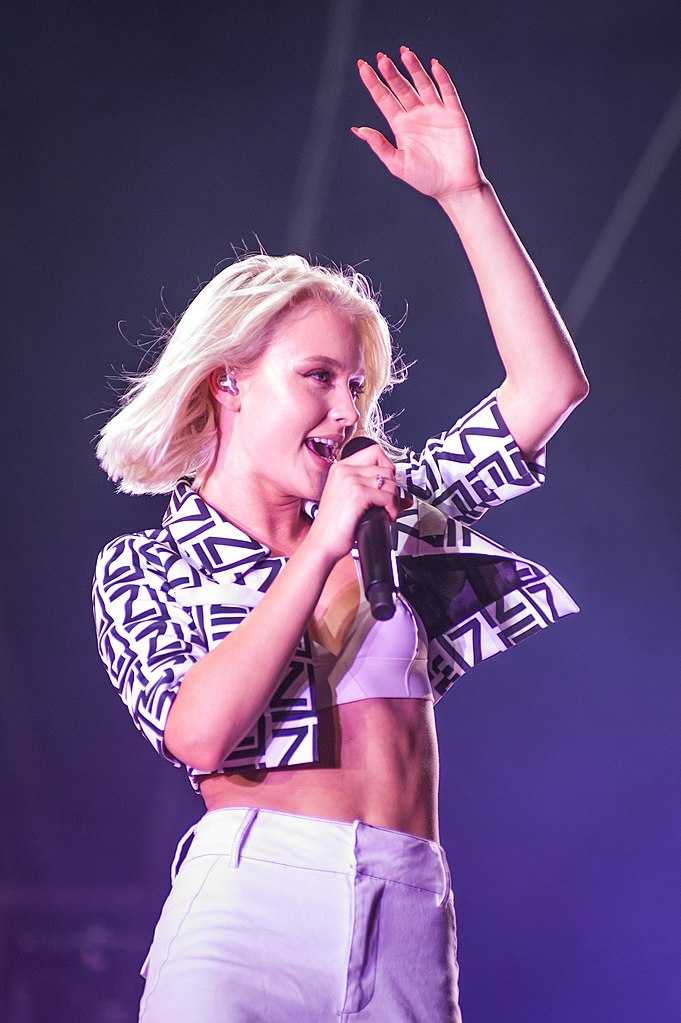 In 2017, she released her second studio album called So Good. This album included 8 singles and three of them were her previous releases, which ranked number one in Sweden. In the same year, she also featured in the Symphony single of Clean Bandit and this song ranked number one both in Sweden and the United Kingdom. In 2021, she released her third studio album called Poster Girl and the album ranked in the top ten in ten different countries. She often produces music in pop, dance-pop, and electropop genres, and today, she is regarded as one of the most famous Swedish artists in the world. You can find Zara Larsson's weight in our article.
Zara Larsson was born in Stockholm. In one of her interviews, she said that she was born dead because of a lack of oxygen. However, she managed to live and spent her childhood in Enskede, which is located in the southern part of Stockholm. Her father was an officer, and her mother was a nurse. She has one sister, who is younger than her, and she is also interested in music. She is the singer of a band called Lennix. She also stated that Whitney Houston and Carola Haggkvist are her inspirations.
At the age of 17, she hosted a show on Sveriges Radio. She was one of the 58 celebrities who hosted the show that year. In addition to this, this made her the youngest host of the show in its history. During her hosting, she talked about her feminist views, her music career, and her life. In 2017, she met Brian Whittaker, who was a British model. The couple had a relationship for two years and broke up in 2019. In fact, Zara Larsson tweeted him back in 2015 but they have never meet until 2017. Pink is her favorite color, and you can see him wearing pink or pinkish costumes all the time.
Eye Color
Eye Color: Blue
Hair Color
Hair Color: Blonde
Height
Height: 5 ft 4 in (163 Cm)
Weight
Weight: 119 lb (54 Kg)
Body Measurements
Body Measurements: 33-24-34 in (84-61-86 Cm)
Zodiac Sign
Sagittarius
Title Image Credit: Justin Higuchi from Los Angeles, CA, USA, CC BY 2.0, via Wikimedia Commons. Cropped.