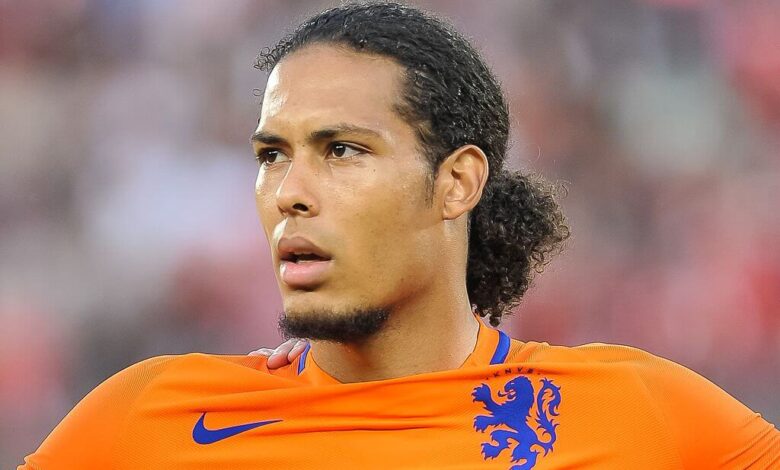 Full Name: Virgil van Dijk
Date of Birth: July 8, 1991
Profession: Footballer
Virgil van Dijk is a famous Dutch football player, who wears number 4. Today, we are going to share all the details about Virgil van Dijk's measurements, career, height, weight, eye color, and more!
He was born on July 8, 1991, and he plays in the center-back position by wearing number four. Currently, he is playing in Liverpool since 2018 and he is also a player on Netherlands' national team. Virgil van Dijk became a professional player in 2011 when he started to play in Groningen. He played in two seasons between 2011 and 2013, where he scored seven goals in 62 games.
Later, he was transferred to Celtic, where he played for two seasons between 2014 and 2015. During his time with the Celtic, he scored nine goals in 76 games. After that, he was transferred to Southampton, where he scored four goals in 67 games in three seasons between 2015 and 2018. Eventually, he was transferred to Liverpool in 2018 for €75 million, which was the world record fee for a defender of that time. During his time in Liverpool, he scored 14 goals and played 143 games in total.
| | |
| --- | --- |
| Height: | 6 ft 5 in (195 Cm) |
| Weight: | 203 lb (92 Kg) |
| Body Measurements (Bust, Waist, Biceps): | 43-34-15 inches (109-86-38 Cm) |
| Eye Color: | Dark Brown |
| Hair Color: | Black |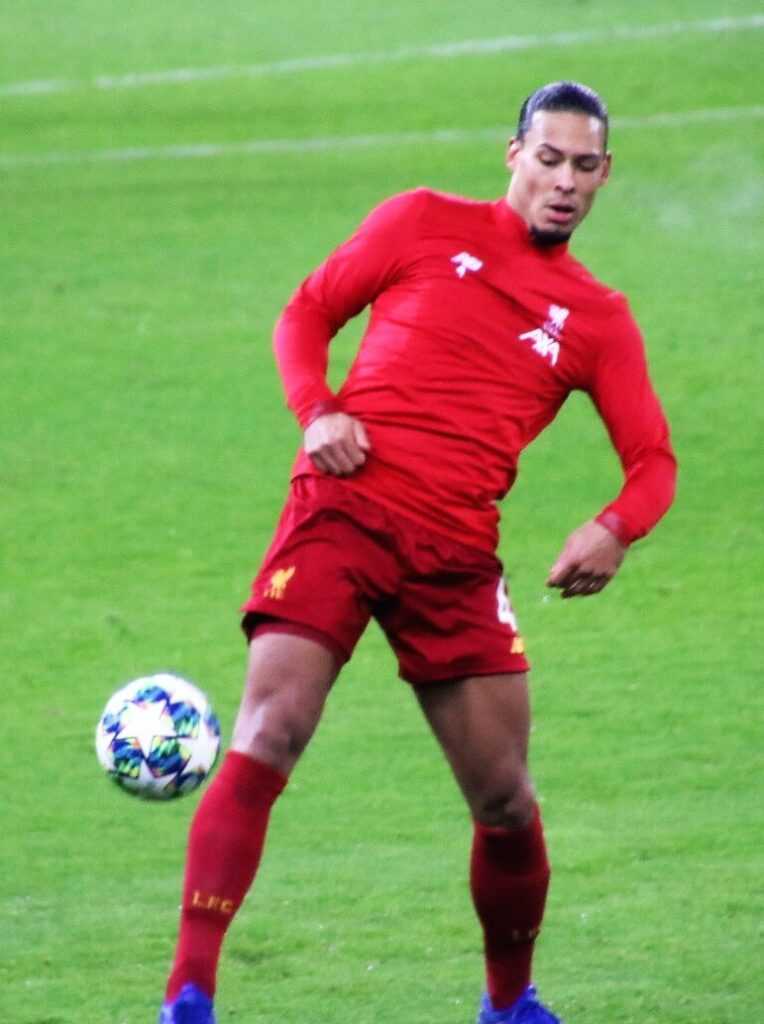 In the same year of his transfer to Liverpool, his team played in the UEFA Champions League final but couldn't win the cup. However, in the following year, i.e., in 2019, they won the UEFA Champions League title. A year later, during the 2019 and 2020 seasons, Virgil van Dijk and his teammates managed to win the Premier League title after 30 years. Additionally, Virgil van Dijk is one of the players on the Netherlands' national team. He started to play for his nation in the under-19 team in 2011, where he only appeared in one game. Throughout his career, Virgil van Dijk won plenty of prestigious awards and he is one of the most notable defenders in the world.
Virgil van Dijk's measurements are 43-34-15 in or 109-86-38 centimeters. Moreover, Virgil van Dijk's weight is 203 lbs or 92 kilograms and Virgil van Dijk's height is 6'5" or 1.95 meters. He is a dark-skinned played and Virgil van Dijk's eye color is dark brown. He was born in the Netherlands as the son of a Surinamese mother and a Dutch father. During his childhood, he played football anywhere he could including streets, weekend morning games, concrete cages, and more. Initially, he was a right-back player but later, his position was changed to the central defensive.
Virgil van Dijk only uses his first name on the stage, and he avoids using his surname. This is because his father left his family when he was a kid, and he does not want to honor his father by any means. He is married to Rike Nooitgedagt, with whom he had an affair since his teen years and the couple has four children in total. Virgil van Dijk is also famous for his strength, and he often uses the left part of the center by using his right foot. Moreover, he is famous for his set-piece-taking ability.
Eye Color
Dark Brown
Hair Color
Black
Height
Height: 6 ft 5 in (195 Cm)
Weight
Weight: 203 lb (92 Kg)
Body Measurements
Body Measurements (Bust, Waist, Biceps): 43-34-15 inches (109-86-38 Cm)
Zodiac Sign
Cancer
Title Image Credit: Ailura, CC BY-SA 3.0 AT, CC BY-SA 3.0 AT, via Wikimedia Commons