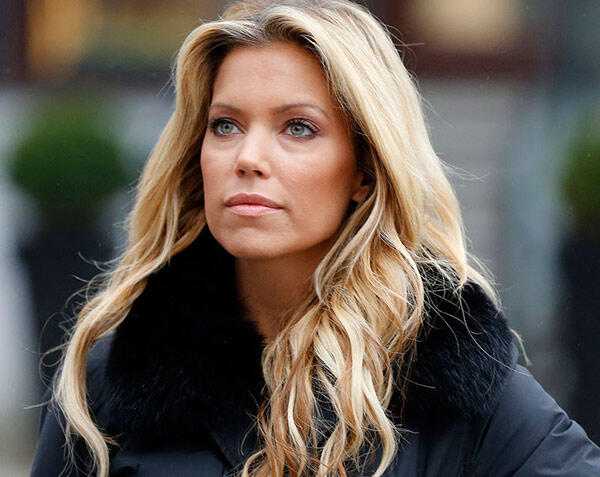 Full Name: Sylvie Françoise Meis
Date of Birth: April 13, 1978
Occupation: TV celebrity
Sylvie Meis was born on April 13, 1978 in Hollonda. At the age of 18, she decided she wanted to be a model and took part in various shots by acting agencies. After he became interested in television, he gained popularity with his assignments at FoxKids and music station TMF. The TMF hosts a variety of events such as presenting the annual TMF awards and conducting interviews with international artists such as Britney Spears and Kylie Minogue. He started a relationship with Ajax footballer Rafael van der Vaart in 2003. Due to the fame that comes from their individual careers, they soon became the most famous couple in the Netherlands. Their fame grew after their marriage on June 10, 2005, and the live broadcast of the wedding on SBS6, a Dutch television channel, and gained high ratings in the Netherlands.
Meis is partly of European descent, her father is Dutch-Indonesian, and her mother is Belgian. On May 28, 2006, their son Damián Rafael was born. Some media described the couple as "the new Beckhams" but both denied the allegations, saying they simply prefer to live a normal life. He announced that he was diagnosed with breast cancer on June 16, 2009, and had surgery in May 2009. She finished chemotherapy after surgery and got rid of cancer. In 2010, Sylvie admitted that Van der Vaart learned through emails that he was having an affair with a KLM airline pilot, and that this was the beginning of the end of their marriage. On January 2, 2013, Sylvie announced that they broke up after hitting her in front of their guests. They divorced in December 2013. He got engaged to Charbel Aouad on April 12, 2017, but the couple split in October 2017. He speaks English, Dutch and German.
Eye color
Blue / Green
Hair color
Dark brown
Height
5ft 2.2inc (158 Cm)
Weight
106lbs (48 Kg)
Body Measurements
38-24-35-inch (96.5-61-89 Cm)
Zodiac
Coach