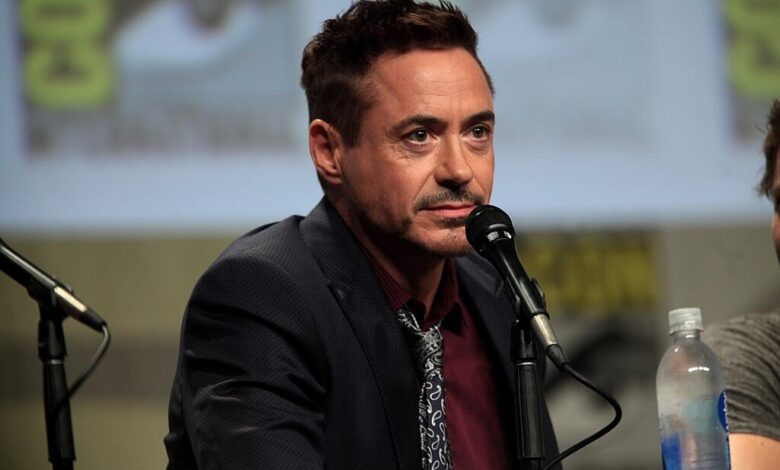 Full Name: Robert John Downey Jr.
Date of Birth: April 4, 1965
Profession: Actor
Robert Downey Jr. is a famous American actor and producer, who is enjoying his active career since 1970. Today, you will learn more about Robert Downey Jr.'s measurements, career, height, weight, eye color, and more.
His full name is Robert John Downey Jr., and he was born on April 4, 1965. He started his acting career as a child actor and had some troubles due to fame during his teen years. However, he managed to overcome his problems and enjoyed a great breakthrough. He made his acting debut in a film called Pound in 1970.
An interesting fact about his debut is Robert Downey Jr. debuted in his father's film. After the film, he had a regular childhood and did not take part in any notable productions until 1985. This year, he played in a teen film called Weird Science. Two years after this production, he also played in another teen film called Less than Zero. 1992 was an important year for him because he was nominated for Academy Award for Best Actor, and he also won BAFTA Award. These were all thanks to a biographical comedy-drama film called Chaplin and Robert Downey Jr. played the main character in the film.
Recently, he is one of the notable actors in the Marvel Cinematic Universe. Most new generations know him as Tony Start or Iron Man. He played in his first Iron Man film in 2008. Until the release of Avengers: Endgame in 2019, he also took part in different productions for the Marvel Cinematic Universe as Iron Man. Additionally, most of us also know him as Sherlock Holmes. He played in the Sherlock Holmes film in 2009 and his performance let him win Golden Globe. In 2011, he also played in Sherlock Holmes: A Game of Shadows.
| | |
| --- | --- |
| Height: | 5 ft 8½ in (174 Cm) |
| Weight: | 172 lb (78 Kg) |
| Body Measurements (Bust, Waist, Biceps): | 43-32-15 in (109-81-38 Cm) |
| Eye Color: | Dark Brown |
| Hair Color: | Dark Brown |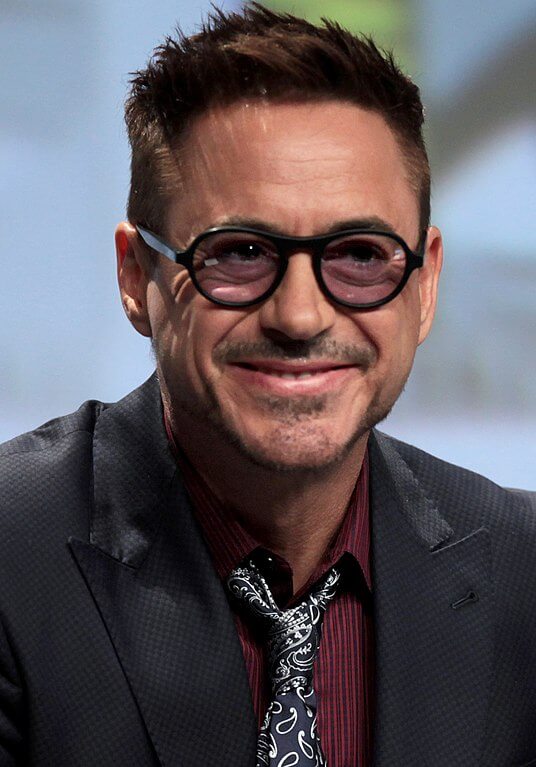 Robert Downey Jr.'s measurements are 43-32-15 in or 109-81-38 centimeters. Moreover, Robert Downey Jr.'s height is 5'8½" or 1.74 meters and Robert Downey Jr.'s weight is 172 lbs or 78 kilograms. He has naturally dark brown hair and Robert Downey Jr.'s eye color is dark brown too. He was born in Manhattan as the last child of his parents. His father is a filmmaker and actor, while his mother is also an actress playing in his films. He has only one sister, who is older than him too. Starting from six years old Robert Downey Jr. had troubles with substance abuse.
When he was 10 years old, his parents moved to England, and studied classical ballet there. Later, during his teen years, he attended Stagedoor Manor Performing Arts Training in New York. He also attended Santa Monica High School by dropping out of school to move to New York to start his professional acting career. Robert Downey Jr. married Deborah Falconer, who was an actress and singer, in 1992 and they divorced in 2004. They had one child from their marriage. Later, in 2005, he married Susan Levin, who was a producer and they met for the first time in the same year. Currently, they are still together living in the United States.
Eye Color
Dark Brown
Hair Color
Dark Brown
Height
Height: 5 ft 8½ in (174 Cm)
Weight
Weight: 172 lb (78 Kg)
Body Measurements
Body Measurements (Bust, Waist, Biceps): 43-32-15 in (109-81-38 Cm)
Zodiac Sign
Aries
Title Image Credit: Gage Skidmore, CC BY-SA 2.0, via Wikimedia Commons