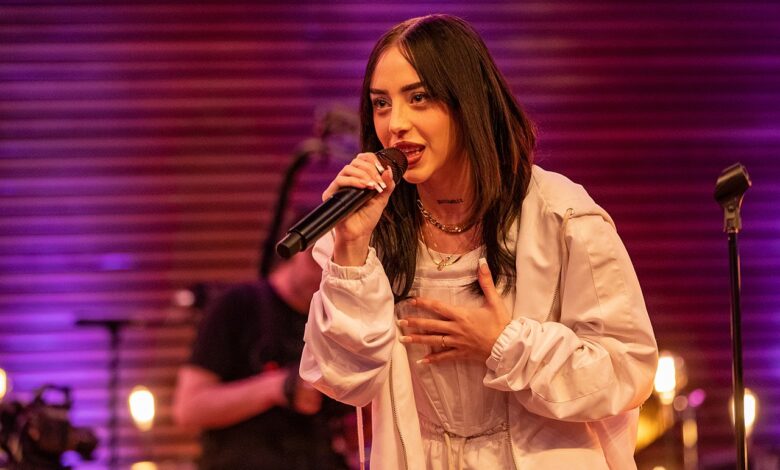 Full Name: Nicole Denise Cucco
Date of Birth: 25 August 2000 
Profession: Singer
Nicki Nicole is a famous Argentine rapper and singer. She enjoyed great recognition with her Wapo Traketero single. She has had an active career since 2019.
Her full name is Nicole Denise Cucco, and she was born on August 25, 2000. She is relatively one of the new celebrities in the music industry. Despite she has very short professional career, which she began in 2019, she achieved a lot during this time. She released a bunch of commercially successful singles, which helped her to increase her recognition in the industry. Moreover, she enjoyed recognition with her debut single. You can find Nicki Nicole's height in our article.
In 2019, she released Wapo Traketero, which was produced by Gonzalo Ferreyra. This single became a hit in Argentina and then she started to work with Bizarrap. This helped her to increase her recognition and together, they recorded Music Sessions. The song ranked number 3 on the charts and both artists increased their recognition. In the following month, she released her second single called Anos Lux. This song also became a hit in the country. A couple of months later, Nicki Nicole released her debut album called Recuerdos. The album included songs she featured with artists such as Duki, Cazzu, and Bizarrap. She released her album together with her music video release for her single Diva. You can find Nicki Nicole's weight in our article.
| | |
| --- | --- |
| Height: | 4 ft 9 in (145 Cm) |
| Weight: | 103 lb (47 Kg) |
| Body Measurements: | 32-23-33 in (81-58-84 Cm) |
| Eye Color: | Green |
| Hair Color: | Dark Brown |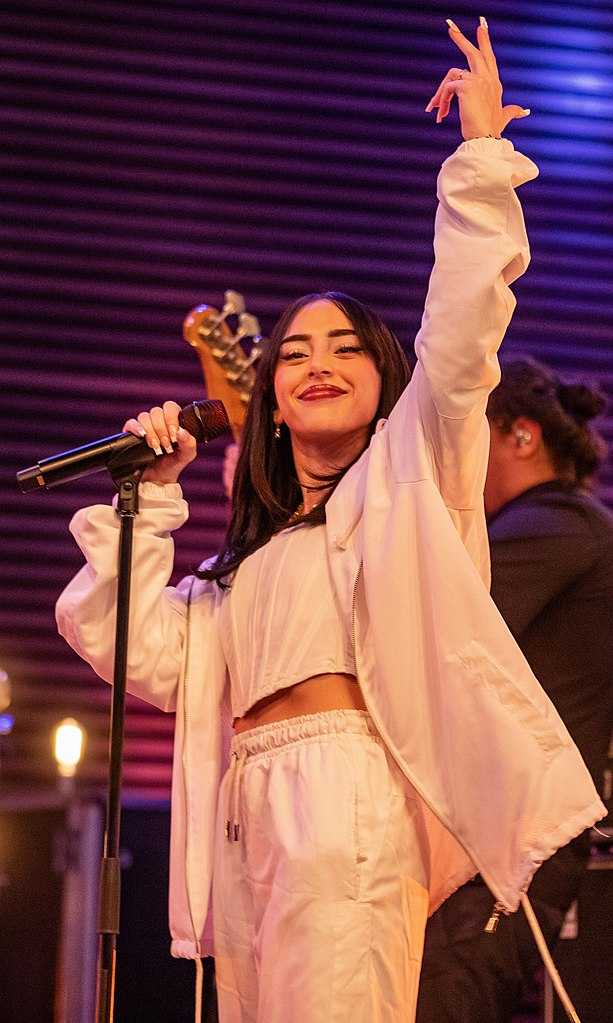 In 2020, Nicki Nicole released another single called Colocao, which ranked number 6 on the charts. In the same year, she became the first Argentine female artist to rank number one in Argentina Hot 100 chart after she released Mamichula. She featured Bizarrap and Trueno in this song. Besides Argentina, the song also ranked number one on the Spain charts. After the success of her last single, Nicki Nicole increased her international reputation significantly in the music industry. You can find Nicki Nicole's eye color in our article.
In 2021, Nicki Nicole appeared in The Tonight Show Starring Jimmy Fallon. She was the first Argentinean artist, who performed in the show, and this also boosted her reputation and recognition in the country. In the same year, she released her second album called Parte de Mi. Again, in the same year, she released Otra Noche, which became one of the hit songs in the world. Throughout her career, which is very short, Nicki Nicole achieved many successes, and it seems like we are going to see her a lot in the entertainment industry. In 2022, she is going to release her third album called Nobody Like Yo as well.
Nicki Nicole was born in Argentina, and she spent her childhood and teen years here. Her family was a middle-class family and she started to be interested in music at a very young age. Her parents also supported her decision and helped her to get various courses and training. She went to Colegio Comunidad Educativa La Paz and graduated from high school here. Unfortunately, we do not know a lot about her lifestyle or early life. Considering that Nicki Nicole is a pretty new celebrity, this is completely normal. She is also an active social media user, and her favorite social media platform is Instagram.
Eye Color
Green
Hair Color
Dark Brown
Height
Height: 4 ft 9 in (145 Cm)
Weight
Weight: 103 lb (47 Kg)
Body Measurements
Body Measurements: 32-23-33 in (81-58-84 Cm)
Zodiac Sign
Virgo
Title Image Credit: Ministerio de Cultura de la Nación, CC BY-SA 2.0, via Wikimedia Commons