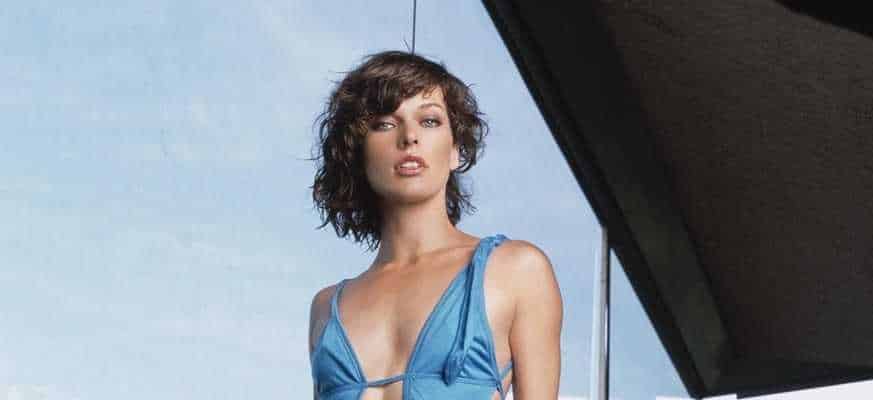 Full Name: Milica Bogdanovna Jovovich
Date of Birth: December 17, 1975
Profession: Actress & Model & Musician
Milla Jovovich was born on December 17, 1975 in Ukraine. They are the daughters of Soviet Russian actress Galina (née Loginova) and Serbian doctor Bogdan Jovović. She spent most of her childhood in Moscow, her mother's hometown, the Russian SFSR, and said she was born "by accident" in Ukraine. In 1980, when Jovovich was five years old, her family left the Soviet Union and immigrated to London. They then immigrated to Sacramento, California, and settled in Los Angeles seven months later. Milla's family divorced shortly after arriving in Los Angeles. In 1988, her father had an affair with an Argentine woman and they had a son named Marco Jovovich.
In Los Angeles, her mother tried to find an acting job, but had little success due to her lack of language skills and eventually resorted to cleaning houses to earn money. Both parents served as cooks and cleaners for director Brian De Palma. her father was found guilty and imprisoned for participating in the biggest health insurance fraud ever investigated; In 1994, she was sentenced to 20 years in prison, but was released in 1999 after five years. According to Jovovich, "The prison was good for her. She became a much better person. It gave her a chance to stop and think."
Jovovich attended public schools in Los Angeles and became Fluent in English within three months. At school she was mocked by her classmates for coming from the Soviet Union: "I was called a communist and a Russian spy. I was never accepted into the crowd." said. At the age of 12, Jovovich dropped out in seventh grade to focus on modeling. She said she was a rebel in her youth, dealing with drug abuse, mall vandalism and credit card fraud. She became a US citizen in 1994 at the age of 19.
Jovovich's mother "raised her as a movie star." In 1985, Galina Loginova enrolled Jovovich in acting classes at the age of 10, and when her acting jobs were over, she went to school for young actors instead of regular school. In 1988, Jovovich starred in her first professional film as Samantha Delongpre in the romantic thriller Two Moon Junction. That same year, she appeared in a television movie as Lily McLeod in the Night Train to Kathmandu.
She married Paul W. S. Anderson in 2009.
Eye color
Green
Hair color
Dark brown
Height
Height: 5ft 8,5 inches (174 Cm)
Weight
Weight: 141lbs (64 Kg)
Body Measurements
Body Measurements: 34-25-34 inches (86-63.5-86 Cm)
Sign
Arrow