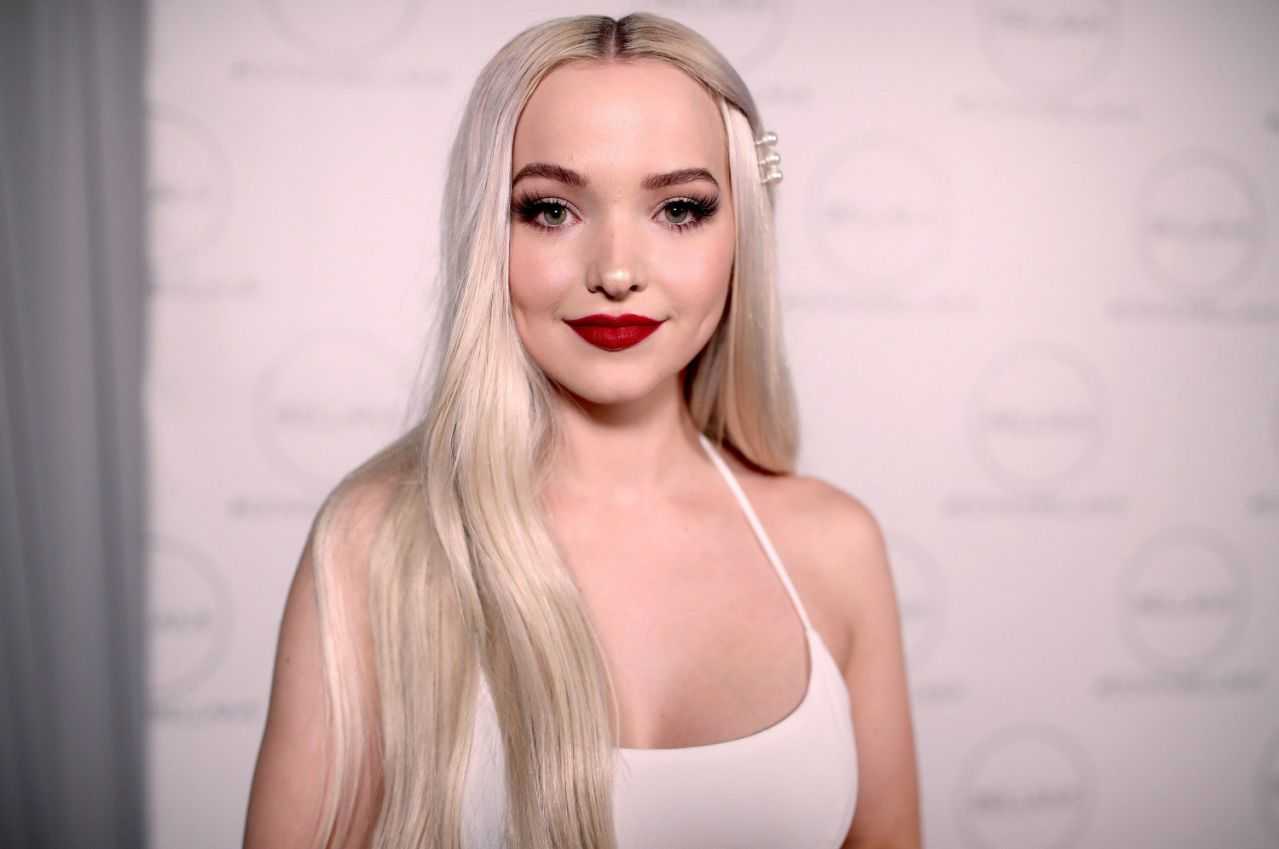 Full Name: Chloe Celeste Hosterman
Date of Birth: January 15, 1996
Profession: Actress & Singer
Dove Cameron was born on January 15, 1996 in America. She is the daughter of Philip Alan Hosterman and Bonnie Wallace. She grew up in Bainbridge Island, Washington. She went to Sakai Secondary School as a kid. At the age of eight she began acting in public theater at Bainbridge Performing Arts. When she was 14, her family moved to Los Angeles, California where she sang in the Burbank High School National Championship Show Choir. Cameron said she is of French origin and speaks French. It is also of Russian, Slovak and Hungarian origin. At the end of high school, she stated that she was bullied throughout her entire school experience, starting from the fifth grade. Her father died in 2011 at the age of 15. She changed her legal name to Dove in honor of her father, who called her this nickname.
In 2007, Cameron portrayed the role of Young Cosette in Les Misérables' Bainbridge Performing Arts (BPA) stage production, and in 2008 she played the role of Mary in The Secret Garden, again with the BPA. In 2012, Cameron played Alanna in Bits and Pieces on Disney Channel. On August 27, 2013, Cameron released the cover of Imagine Dragons' song "On Top of the World" as a promotional single. Her Cover peaked at number 17 on the Billboard Kid Digital Songs chart and remained on the list for three weeks. On October 15, 2013, "Better In Stereo" was released as a single by Walt Disney Records. "Better In Stereo" debuted at No. 21 on the Billboard Kid Digital Songs chart, peaking at No. 1, becoming Cameron's first No. 1 song.
Cameron dated Livve Maddie's co-star Ryan McCartan from August 2013 to 2016. They announced their engagement on April 4, 2016. However, they broke up in October 2016. Cameron has been dating Scottish actor Thomas Doherty since December 2016.
Eye color
Green
Hair color
Blonde
Height
5ft 1.8 inch (157 Cm)
Weight
110lbs (50 Kg)
Body Measurements
34-24-32 inc (86-61-81 Cm)
Zodiac
goat