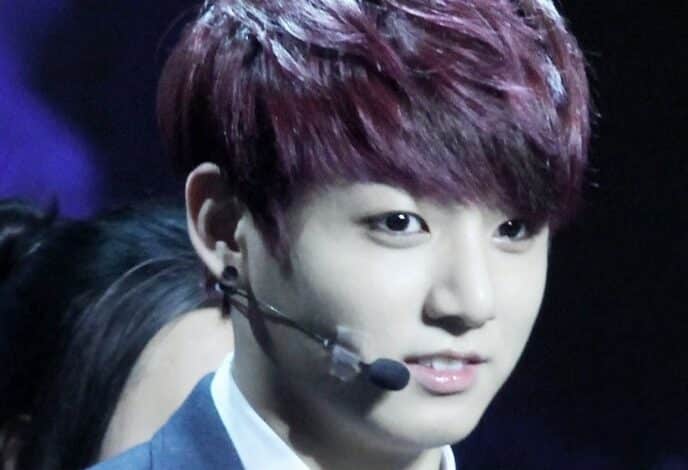 Full Name: Jeon Jung-kook
Date of Birth: September 1, 1997
Profession: Singer
Jungkook is a famous South Korean singer, who was recognized as one of the members of the South Korean boy band BTS. He is building his professional career since 2013.
His real name is Jeon Jung-kook, and he was born on September 1, 1997. Just like most recent Korean artists, he used to be one of the members of the South Korean boy band group called BTS. They produce music in the K-pop genre and the band achieved great success both in South Korea and in the world. While he was one of the members of the band, he started to focus on his solo career. You can find Jungkook's height in our article.
He released three solo songs in 2016, 2018, and 2020. These songs were Begin, Euphoria, and My Time. All these three songs managed to rank in the Gaon Digital Chart, which is the national chart of South Korea. In addition to this, he recorded Stay Alive, which is a soundtrack for 7Fates: Chakho. It was a BTS-based webtoon released in the past years. In 2022, he also featured with Charlie Puth, who is an American singer and songwriter, in the Left and Right track. The song managed to rank number 22 on the Billboard Hot 100 List in the United States. You can find Jungkook's eye color in our article.
| | |
| --- | --- |
| Height: | 5 ft 10½ in (179 Cm) |
| Weight: | 149 lb (68 Kg) |
| Body Measurements (Bust, Waist, Biceps): | 42-34-15 inches (107-86-38 Cm) |
| Eye Color: | Dark Brown |
| Hair Color: | Dark Brown |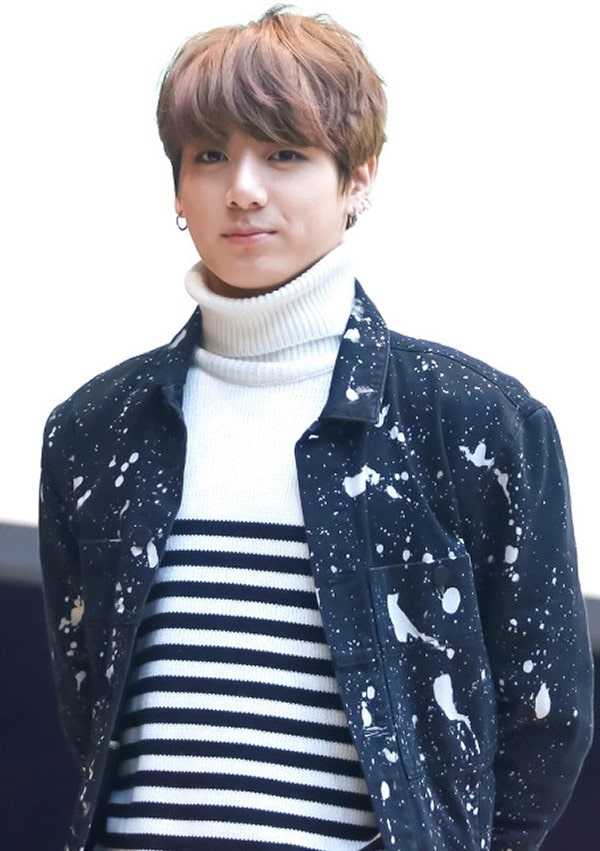 In 2022, he managed to be the first South Korean singer, who worked on the FIFA World Cup soundtrack. He produced the song Dreamers, and the song was played in the 2022 FIFA World Cup Opening Ceremony. All these tracks, including Left and Right, Stay Alive and Dreamers also achieved great success on Spotify. These songs also helped him to earn the title of the highest-debuting male South Korean artist on Spotify Global chart. Today, he is one of the most recognized South Korean artists in the world, especially among teenagers. It seems like we are going to see him more in the following years as a solo artist. You can find Jungkook's weight in our article.
Jungkook was born in Busan, and he has only one brother, who is older than him. He went to Baekyang Elementary and Middle School and spent his entire childhood in Busan. After he signed an agreement with the record label and became a trainee, he wanted his transfer to Singu Middle School, which is located in Seoul. In his childhood, he always wanted to be a badminton player but after watching G-Dragon's performance on television, he decided to be a singer. The heartbreaker performance of G-Dragon was quite influential for him in those years.
He managed to attract the attention of the media in 2017 when he collapsed in the middle of a show in Chile. After the examinations, nothing was found, and doctors cannot identify the exact cause of the problem. This raised question marks in the minds of many people. A year later, while he was on the tour, he suffered from a heel injury. Currently, he is living together with his bandmates in Hannam-dong. However, he also purchased a separate apartment for himself in 2019, which is in Seoul. Two years later the purchase, he gifted the apartment to his brother. Otherwise, the property would be the property of the record label, which he is signed to.
Eye Color
Dark Brown
Hair Color
Dark Brown
Height
Height: 5 ft 10½ in (179 Cm)
Weight
Weight: 149 lb (68 Kg)
Body Measurements
Body Measurements (Bust, Waist, Biceps): 42-34-15 inches (107-86-38 Cm)
Zodiac sign
Virgo
Title Image Credit: Almighty_Kookie, CC BY 4.0, via Wikimedia Commons