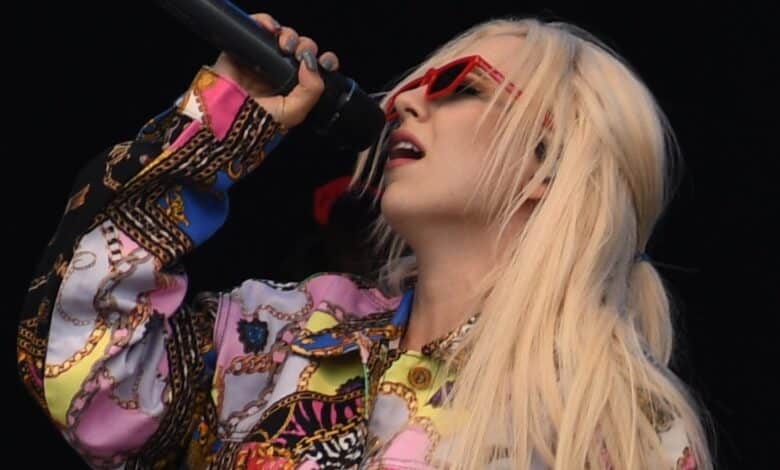 Full Name: Amanda Ava Koci
Date of Birth: February 16, 1994
Profession: Singer
Ava Max is a famous American singer and songwriter. If you would like to learn more about Ava Max's career, measurements, weight, height, eye color, and much more, then keep reading!
Her real name is Amanda Ava Koci, and she was born on February 16, 1994. She uses Ava Max as her stage name, and she is one of the artists of Atlantic Records since 2016. Although she is pursuing an active career in the music industry since 2013, she managed to make her breakthrough in 2018. This year, she released her single called Sweet but Psycho, which managed to rank number one in a total of 22 countries at the same time.
Besides these 22 countries, the single ranked number 10 in the United States and number 2 in Australia. 2 years later after this great success, Ava Max released another song called Kings & Queens, which ranked number 19 in the United Kingdom and number 13 in the United States charts. Shortly after the release of her song, she released her debut studio album called Heaven & Hell in the same year. The album ranked number 27 in the United States but number 2 in the United Kingdom. These successful releases helped her to boost her international recognition quickly.
Ava Max often produces songs in pop and dance-pop genres, and she is regarded as the new diva of pop music. However, it seems like she needs some time and builds her reputation by releasing a few more albums and singles. Due to her style, both in music and fashion, she is often compared to Lady Gaga. In addition to this, she is often compared to other artists such as Dua Lipa, Bebe Rexha, Sigrid, and Sia. All these names are famous in their genres, and this is proof of the success of Ava Max.
| | |
| --- | --- |
| Height: | 5 ft 1 in (155 Cm) |
| Weight: | 112 lb (51 Kg) |
| Body Measurements: | 31-23-33 inches (79-58-84 Cm) |
| Eye Color: | Brown |
| Hair Color: | Blonde |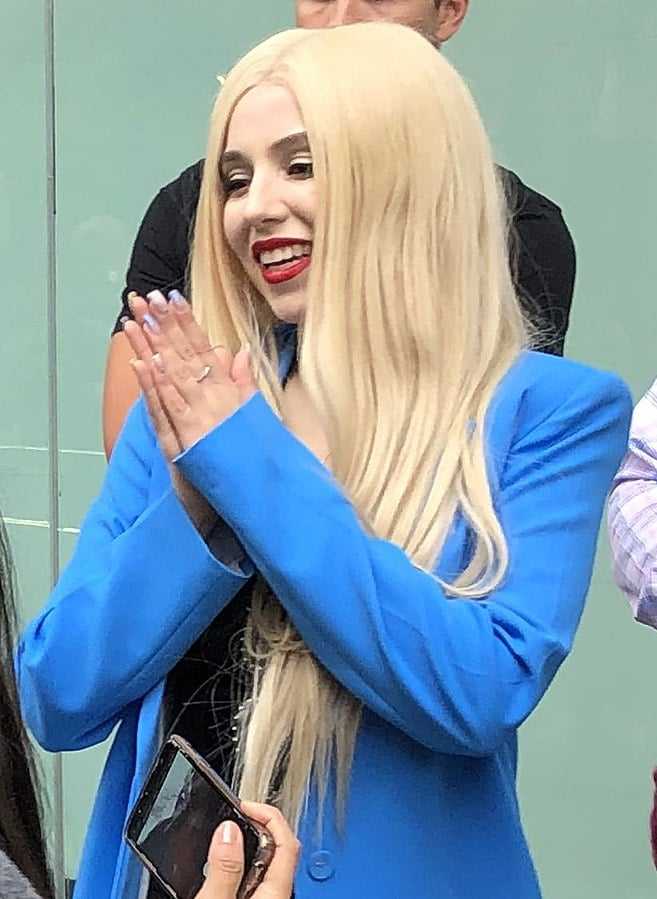 She also attracts attention with her fit physique. Ava Max's measurements are 31-23-33 in or 79-58.5-84 centimeters. Moreover, Ava Max's height is 5'1" or 1.55 centimeters and Ava Max's weight is 106 lbs or 48 kilograms. She has quite large eyes and Ava Max's eye color is brown. Ava Max was born in Milwaukee and both of her parents migrated to the United States from Albania. This is why in one of her interviews she said that she feels 100% Albanian, and she wants to contribute to her community. She has one brother, who is older than her.
Her parents moved from Albania to Paris after the fall of communism. Here, they met an American woman from Milwaukee and once they got their passports, they decided to move to Milwaukee. It is worth noting that Ava Max's father was a pianist while her mother was a trained opera singer. In her music and lyrics, she often talks and sings about female empowerment. Although she was raised bilingual, since she was born in the United States, she cannot read Albanian. However, she is fluent in both English and Albanian. She will release her second studio album Diamonds & Dancefloors in 2023 as well.
Eye Color
Brown
Hair Color
Blonde
Height
Height: 5 ft 1 in (155 Cm)
Weight
Weight: 106 lb (48 Kg)
Body Measurements
Body Measurements: 31-23-33 inches (79-58-84 Cm)
Zodiac Sign
Aquarius
Title Image Credit: David Bennehag from Gothenburg, Sweden, CC BY 2.0, via Wikimedia Commons