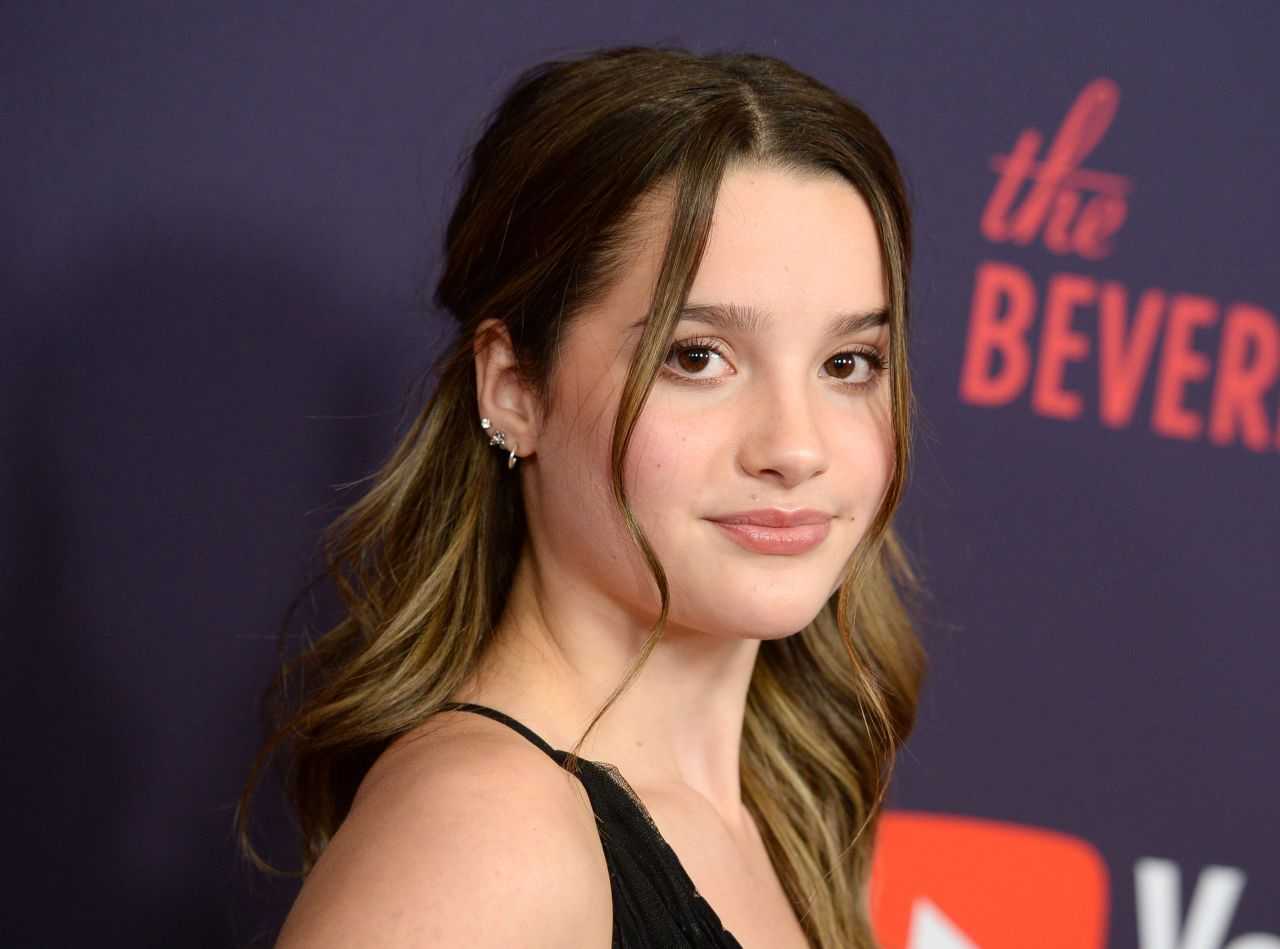 Full Name: Julianna Grace LeBlanc
Date of Birth: December 5, 2004
Profession: YouTuber & Actress & Singer
Annie LeBlanc was born on December 5, 2004 in the USA. In 2015, his older brother Caleb died at the age of 13 from hypertrophic cardiomyopathy, a heart condition. She started taking gymnastics classes at the age of 2, and her family started posting videos online when she was three. She worked as a gymnast until August 2017. LeBlancs previously lived in Severna Park, Maryland, but later moved to Los Angeles, California so Annie could start acting and making music.
LeBlanc was originally known for his gymnastics videos. His first meeting with gymnastics and his training started in 2008 when he was 3 years old and his family started broadcasting on youtube channel. The channel's name was changed to Annie Leblanc in 2017 and now features Leblanc's music videos. LeBlanc is one of the stars of a daily vlog on the "Bratayley" YouTube channel (over 7.3 million subscribers). Originally just for relatives, the vlog, which began filming when LeBlanc was six, chronicles the life of the LeBlanc family. He started to attract attention with his music on TikTok @ annieleblanc. In April 2018, she won the Shorty Award for "Muser of the Year".
LeBlanc and Hayden Summerall went viral on Alex & Sierra's "Little Do You Know" YouTube cover. LeBlanc and Summerall's cover was ranked 48th on the Rising Artists Billboard List. LeBlanc and Summerall starred in Chicken Girls, despite having no acting experience before starring in the drama. Brat streamed the series on YouTube in August 2017. The drama is about LeBlanc and Summerall's relationship and focuses on the daily lives of a group of friends and dancers at "Attaway High School". The first episode of the show received more than 10 million YouTube views, and as of May 2018, the second season had between 2 million and 4.5 million views per episode.
Eye color
Dark brown
Hair color
Dark brown
Height
Height: 5ft 3inc (160 cm)
Weight
Weight: 101lb (46 Kg)
Body Measurements
Body Measurements: 32-23-33 inches (81-58.5-84 Cm)
Sign
Arrow