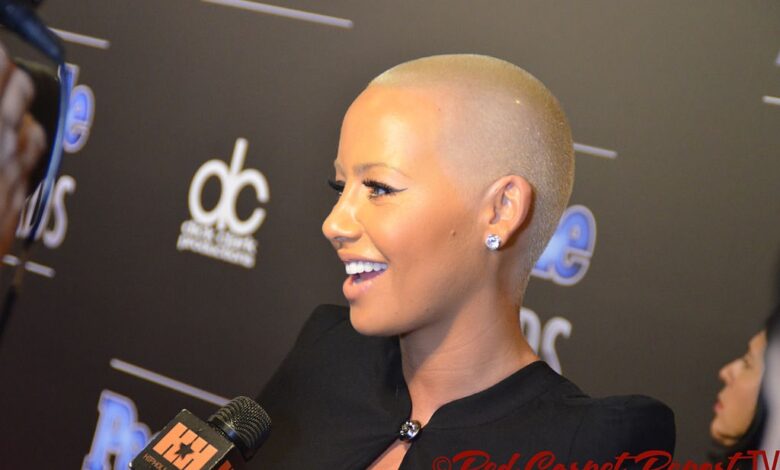 Full Name: Amber Levonchuck
Birthday: October 21, 1983
Occupation: Model
Amber Rose was born on October 21, 1983 in America. Her father is of Irish and Italian origin, and her mother is of Cape Verdean of Ayrshire, African and Scottish origin. He has a brother named Antonio Hewlett. Rose grew up in South Philadelphia. Rose said that after her parents' divorce, she started to strip at the age of 15 under the pseudonym "Paris" to support her family. The image of Rose in Young Jeezy and Kanye West's "Put On" video in 2008 caught West's attention. In 2010, she took part in the reality show about Russell Simmons's two assistants, "Running Russell Simmons." He also starred in the PSA of Noh8 Campaign.
Rose released her first single, featuring Wiz Khalifa, on January 10, 2012, and then released the second single, "Loaded", released on February 6, 2012. In September 2009, Rose announced that she plans to start her own eyewear line. In 2012, Rose opened a clothing brand called Rose & Ono with her friend Priscilla Ono. Rose was a guest star on an episode of Wild 'N Out on MTV2, and in 2014 she played the role of "MaryWanna" in the School Dance movie directed by her manager Nick Cannon.
Rose has been out with rapper Kanye West for two years from 2008. Rose began dating rapper Wiz Khalifa in early 2011. The couple got engaged on March 1, 2012 and got married on July 8, 2013. Their son Sebastian Taylor Thomaz was born on February 21, 2013. On September 22, 2014, Rose filed for divorce from Khalifa, citing irreconcilable differences. Starting in the summer of 2017, Rose came out with rapper 21 Savage, 9 years younger than herself. The couple broke up as of March 2018. Rose describes her as a feminist. On April 3, 2019, Rose announced through her post on Instagram that she was expecting a baby boy from Def Jam record label manager Alexander 'A.E' Edwards. In October 2019, Rose was born Slash Electric Alexander Edwards.
Eye color
Dark Brown (Wearing blue contact lenses.)
Hair color
Natural brunette (blonde with a buzz cut)
Height
5ft 9inc (179 Cm)
Weight
167.5 lbs (76 Kg)
Body Measurements
42-27-41 inc (107-69-104 Cm)
Zodiac
Scales
Title Image Credit: Mingle Media TV, CC BY-SA 2.0, via Wikimedia Commons