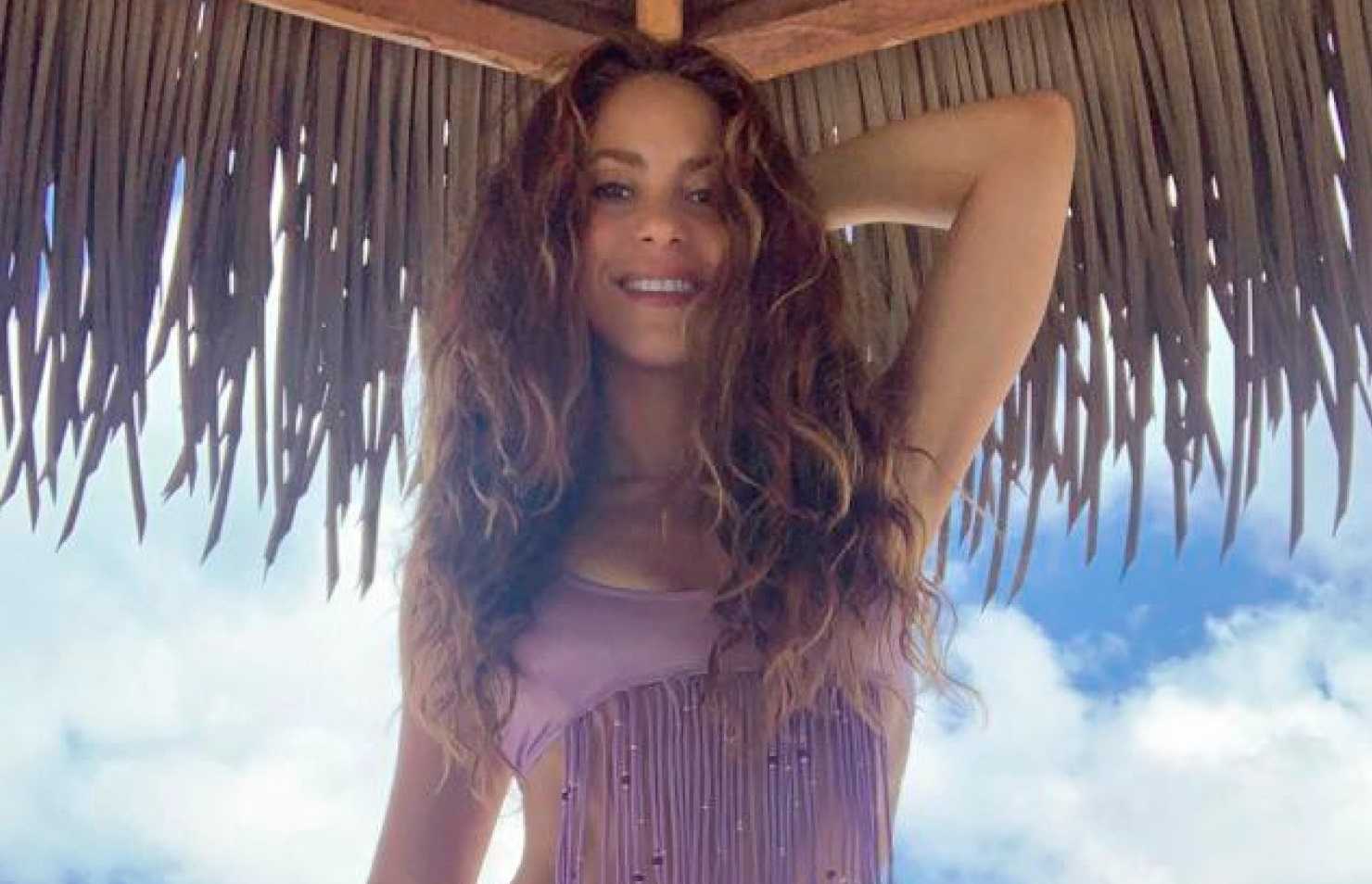 Shakira's biography of the world-famous singer of Lebanese origin tells about her successful career life and her life before her career. Shakira is also an artist known for her dancing and acting skills. The Latin dance of the artist, who made her name known to the whole world in the late 90s, is also intertwined with the stage show.
The singer whose full name is Shakira Isabel Mebarak Ripoll was born on February 2, 1977 in Barranquilla. Shakira's childhood years were spent in the city where she was born. Shakira has eight sisters, but all of her sisters are from her father's previous marriage.
Discovering her passion for music and dance at an early age, Shakira also acquired songwriting at an early age. Shakira was writing poems in her childhood and after a while she was turning these poems into songs. She also wrote a song for her brother who died in a traffic accident, thus writing her first known song, she.
Shakira, whose voice was not liked by her music teacher during her primary school years, gave herself to dance during this period. Shakira, who was not wanted in the choir due to her strong voice, also experienced her first big disappointment in this period.
Shakira, who could not achieve the desired success with her first two albums, entered the world charts very confidently with her third album, Pies Descalzos, and sold more than 3 million copies in 1996.
Shakira Facts
Shakira has always been a philanthropic artist with a high awareness. In 2006 she launched a charity campaign for starving children in Colombia.
She donated huge sums of money to an art school in Barranquilla's poorest neighborhood.
Shakira has no bad habits. She doesn't drink alcohol or cigarettes, nor does she drink coffee.
Shakira can speak many languages. She speaks Italian, English, Arabic, Portuguese and Spanish as her mother tongue.
Her grandmother was the one who taught Shakira belly dancing when she was little.
Shakira has been named Grammy Award 2 times and has been nominated 5 times at different times.
She wrote her first song at the age of eight and received her first album offer when she was 13.
In 2011, the name Shakira was inscribed on the Hollywood Walk of Fame.
When Shakira was only 2 years old, a drunk driver hit her eldest brother with her car and killed her. The song she wrote about this terrible event is "Your Dark Glasses." It's her song.
Shakira is also the most successful Colombian musician of all time.
Shakira's albums have sold over 140 million copies worldwide.
Shakira Favorite Things
| | |
| --- | --- |
| Favorite Color | Black |
| Lucky Number | 3 |
| Favorite Book | Love in the Time of Cholera, One Hundred Years of Solitude) |
| Favorite Food | Seafood dishes, Fried eggs |
| Favorite Movie | Horror movie genre |
| Favorite Perfume | S by Shakira – Issey Miyake perfumes |
| Favorite Singer | The Police, John Lennon, U2 |
| Favorite Actor | Hugh Grant |
Shakira Boyfriends
Antonio De la Rua (2001 – 2010)
Shakira's closest relationship to marriage was with Antonio. The couple started dating in 2001 and later got engaged. They broke up exactly ten years later.
When they broke up, Antonio had filed a $100 million lawsuit against Shakira, and the court ultimately ruled that Shakira had no debts in Antonio's lawsuit, and the case was dropped.
Gerard Piqué (2011 – Present)
Shakira, who started dating Spanish football player Gerard Pique in 2011, has two more, Sasha and Milan, from this relationship.
Marriage was never on the agenda for the couple, who had been together for a long time and had children. In an interview, Shakira mentioned that marriage scared her a lot.