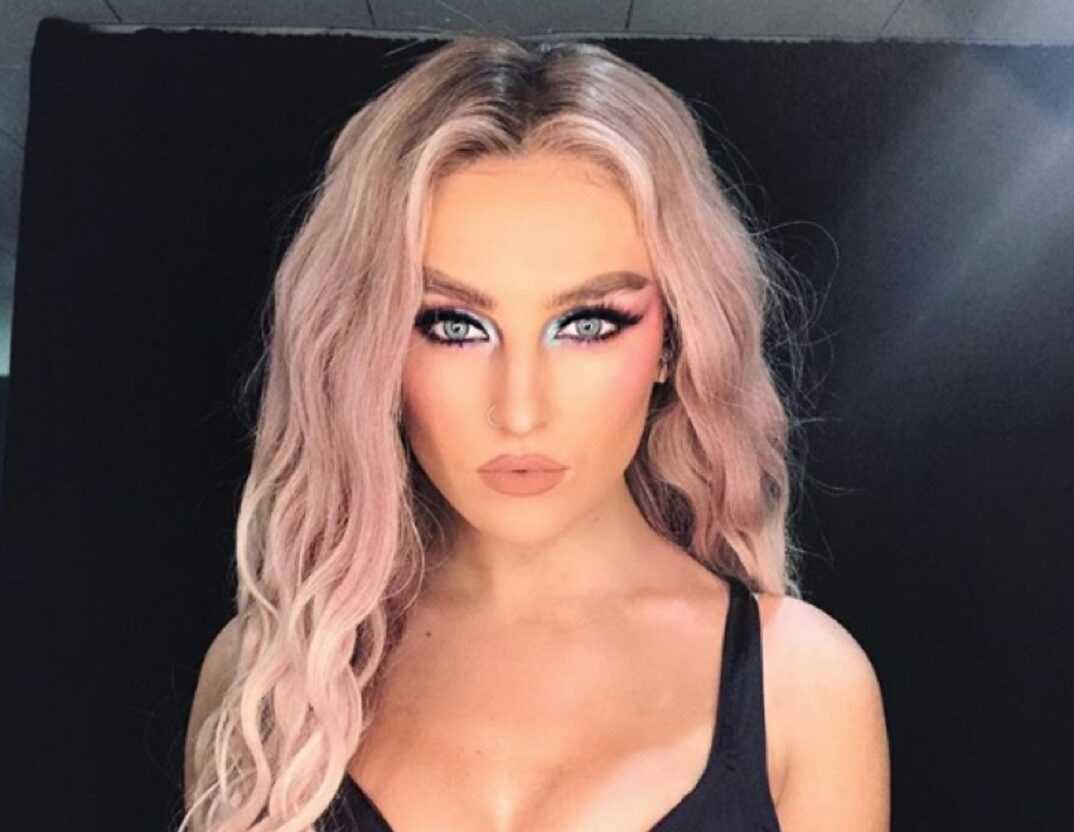 Perrie Edwards biography focuses on the life of the famous singer. Born on July 10, 1993 in South Shields, England, the British singer gained a world-renowned reputation as a member of the girl group Little Mix, which won the eighth season of The X Factor music competition.
The singer, whose full name is Perrie Louise Edwards, comes from a family of musicians. Her mother, Debbie Duffie, and father, Alexander Edwards, are also singers and divorced when Perrie was young. She has an older brother named Jonnie Edwards and a half-sister named Caitlin Edwards on her paternal side.
After primary and secondary education, Edwards studied Performing Arts at Newcastle College and lived in Hamilton, New Zealand for two years so she could study performing arts.
Perrie, who participated in The X Factor in 2011, sang the song "You Oughta Know" written by Alanis Morissette during the audition and was selected to compete in The X Facor.
Perrie, who took part in the Faux Pas and Orion groups during the competition, could not progress with these two groups, but continued to compete with the new group Rhythmix, consisting of members of the same groups. Rhythmix was later renamed Little mix and became the winning group of 2011 The X Factor.
Perrie, who has released six albums with her group, has also acted in commercials in her career and became the brand face for Superga in 2019.
Perrie Edwards Facts
She auditioned for The X Factor with Alanis Morissette's song "You Oughta Know".
Sher favorite style of clothing is high waisted jeans, skinny jeans and floral print outfits.
She loves eating tacos at the Taco Bell restaurant.
She loves wearing these bracelets when her fans gift them bracelets for Perrie.
She can imitate a goat very well.
Her favorite TV channels are Disney and Nicklodeon, Perrie loves watching cartoons in her spare time and she loves the character of Flynn from the Tangled cartoon.
The men she likes are composed of tough-looking men who treat her well.
Honk Kong is the place she wants to go most in the world.
Perrie has a habit of talking to herself from her childhood.
She got her first kiss when she was seventeen.
Her nickname was Pez and her bandmates used to call her Pez.
She loves Bon Jovi's It's My Life and Ed Sheeran's Shape of You.
Perrie Edwards Favorite Things
| | |
| --- | --- |
| Favorite Color | Blue |
| Lucky Number | 7 |
| Favorite Food | Taco, Chips |
| Favorite Movie | The Notebook, Braveheart |
| Favorite Perfume | Christina Aguilera |
| Favorite Singer | Steve Perry |
| Favorite Actress | Jennifer Aniston |
Perrie Edwards Boyfriends
Zayn Malik (2012)
The couple Perrie and Zayn met in 2012 and ended in July 2015. It is known that Perrie texted Zayn and left her.
Leon King (2015)
Rumors spread that she started dating model Leon King after breaking up with Perrie Zayn in 2015. However, the unpleasant statements Leon King shared on her Twitter platform about Zayn caused the couple to break up.
Luke Pasqualino (2016)
Skins actors Luke Pasqualino and Perrie, who were together between August and October 2016, could not have a long-lasting relationship due to their busy work schedules.
Alex Oxlade-Chamberlain (2017-)
Perrie and English football player Alex Oxlade-Chamberlain started dating in November 2016 but preferred to hide their relationship until early 2017. After announcing their relationship, the couple became a popular couple on social media and became a couple that was liked by everyone.
It is thought that the relationship of Alex and Perrie, who have been together for four years, will continue with marriage.