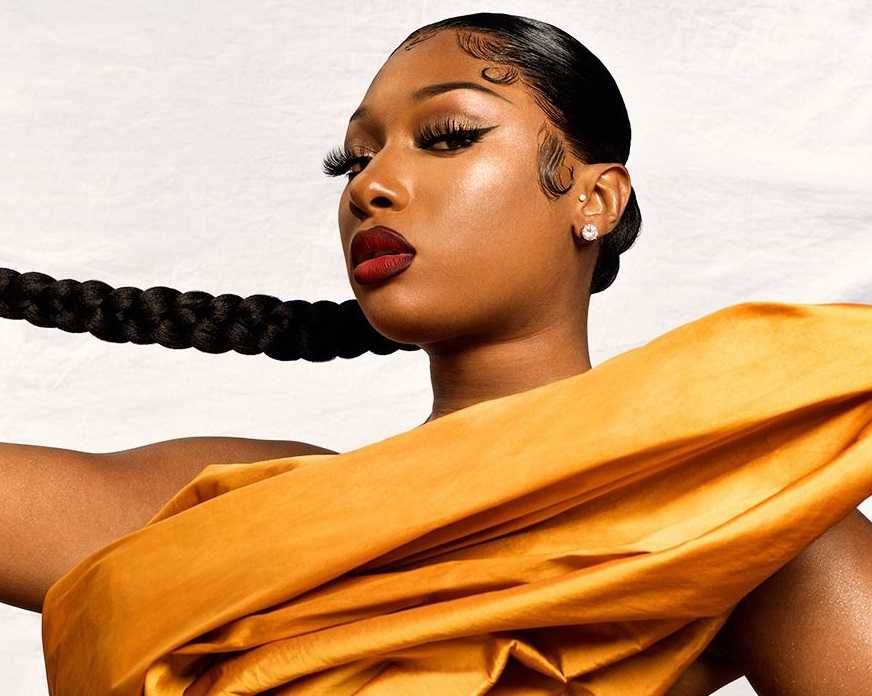 Megan Thee Stallion Biography
Megan Thee Stallion biography covers the life of American rapper Megan Jovon Ruth Pete. Born in Texas on February 15, 1995, Megan started singing and rapping from an early age.
Megan Jovon Ruth Pete, whose talent was discovered through social media platforms, gained fame in a short time by uploading her songs to the SoundCloud music platform and singing in Freestyle rap music.
Her mother, Holly Aleece Thomas, was also a rap music singer, and seeing her daughter's interest and talent in music helped her improve and Megan Jovon Ruth Pete made her first recordings with her mother.
Growing up in suburban cities, Megan lived with her mother in Pearland until she was 18 years old. Supporting her daughter's career, mother Holly Aleece still did not want Megan to become a rapper at a young age.
Megan Jovon Ruth Pete, who participated in competitions with freestyle rap style when she was a student at the university, continued to develop songwriting in the process. The videos of her freestyle rap performances at college rap competitions before she became more famous became the center of attention and soon went viral.
Megan, a young rap music singer, who achieved great success with her songs, signed a deal with a label from Houston called "1501 Certified Entertainment" and continued to climb the career ladder rapidly. The music video for the song "Last Week in HTx", released in 2017, had a good number of views in a short time and became one of the most successful singles released in 2017.
The first single "Big Ole Freak", released for Tina Snow Ep in 2019, created a new leap in the artist's rap music career and made it to the Billboard Hot 100 list for the first time.
Megan Thee Stallion Facts
Her biggest supporter, her mother, Holly Thomas, died of a brain tumor in March 2019.
Megan Jovon Ruth Pete, who announced in July 2020 that she had been shot in the foot and had surgery, later revealed the name of the person who attacked her.
Megan Thee Stallion accused Tory Lanez of shooting her in the foot with a gun.
"Thee Stallion" nickname comes from Megan's Arizona heritage and tall stature.
In addition to her successful rap music career, Megan Thee Stallion also received a college degree in health management.
Megan Thee Stallion is a huge anime fan. She created the red and white hair style she tried for a while, inspired by the character "Shoto Todoroki" in the anime series "My Hero Academia".
Megan Thee Stallion A true horror movie buff and favorite movie The Evil Dead
Megan Thee Stallion Favorite Things
Favorite Color: Black
Lucky Number: 4
Favorite Food: Cheesecake, European cuisine
Favorite Movie: The Evil Dead
Favorite Perfume: Revlon Reign On
Favorite Music: Beyonce, The Notorious B.I.G.
Favorite Actor / Actress: Will Smith, Brie Larson
Megan Thee Stallion Boyfriends
Megan Thee Stallion, who was alleged to have been with G-Eazy prior to her relationship with Pardison Fontaine, denied these allegations and posted a statement on Twitter regarding the proximity frames shared on social media. After her statement, it became clear that Megan Thee Stallion did not admit that they had an official relationship with G-Eazy.
Pardison Fontaine (2021)
Megan Thee Stallion and her rap singer boyfriend Pardison Fontaine started living in 2021 without hiding their relationship. On her social media account, Megan shared a video with Pardison enjoying the boat tour.