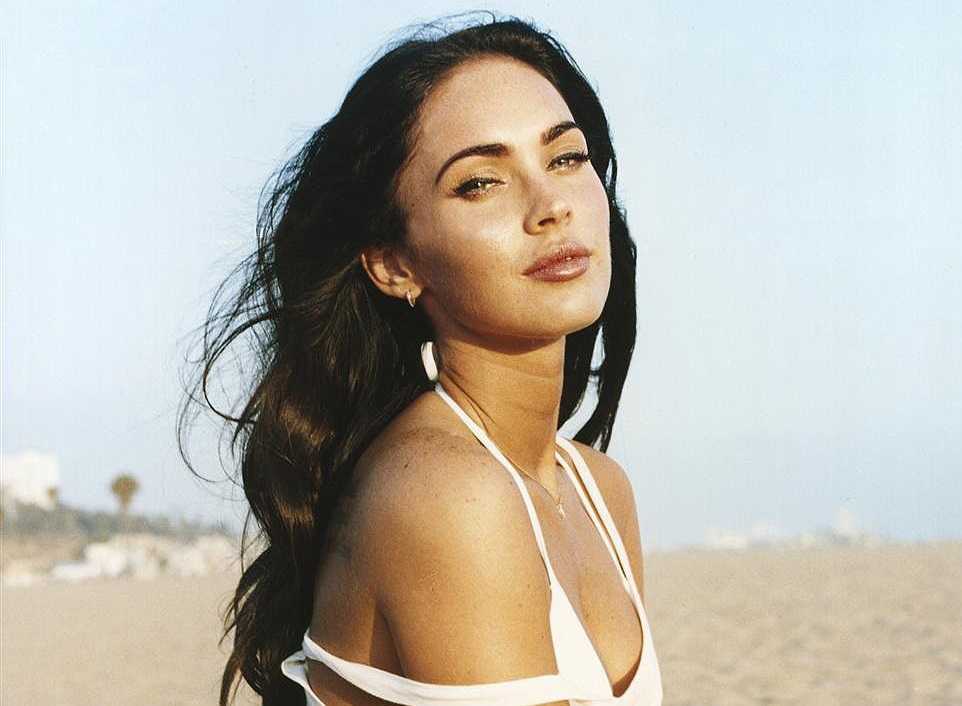 Megan Fox Biography
Megan Fox biography covers the life of famous American actress and model Megan Denise Fox. Megan Fox, who was born on May 16, 1986 in Rockwood, Tennessee, began to study dance and acting at an early age. Continuing her education after moving to Florida, Fox started her acting and modeling career at the age of 13.
Megan Fox, who has been in many successful productions to date, also played in the music video of Eminem and Rihanna's "Love The Way You Lie" song.
Megan Fox Facts
Megan Fox started modeling when she was just 13 years old.
She identifies herself as bisexual.
"We will all laugh at gilded butterflies." on Fox's right shoulder. There is a written Shakespeare quote.
Megan Fox is a true Star Trek and Star Wars fan.
Megan Fox has two goats named Lulu and Coco.
Megan Fox's favorite cartoon as a kid was Ninja Turtles.
One of her favorite movies, "The Wizard of Oz" is not only her favorite but also an inspiration for her to become an actress.
Megan Fox Favorite Things
| | |
| --- | --- |
| Favorite Color | Green |
| Lucky Number | 4 |
| Favorite Book | Kiss the Girls, James Patterson |
| Favorite Food | Red velvet cake from Doughboys Bakery, Mashed Potatoes |
| Favorite Movie | The Lord of the Rings, The Wizard of Oz |
| Favorite Perfume | Giorgio Dolce & Gabbana Light Blue, Avon Instinct |
| Favorite Singer | Nirvana, Motley Crue, Slimkid3 |
| Favorite Actress | Angelina Jolie |
Megan Fox Boyfriends
Ben Leahy (2000-2003)
Megan Fox and Ben Leahy met when they were 15 and then broke up due to a long distance relationship. Megan Fox expresses her gratitude for this relationship she had in her youth.
David Gallagher (2003-2004)
When David Gallagher and Megan Fox got together for the movie Transformers in the early 2000s, they became close and had a one-year relationship. David is Megan Fox's boyfriend, who has the title of being her first Hollywood love.
Shia LaBeouf (2008)
In 2008, rumors spread that they were in love on the set for Megan Fox and Shia LaBeouf, who shared the same stage together while shooting the Transformers movie. Although they did not make a statement on the subject at first, they later confirmed the romantic dimension of their relationship, and this relationship became Megan Fox's love on the set and did not last long.
Brian Austin Green (2010-2020)
This relationship has the distinction of being Megan Fox's longest known relationship. Megan Fox met Brian when she was just 18 and Brian was 30 when they met. Despite the age difference between them, the couple started living together after 2 years and later got engaged.
When Megan Fox's name started to be mentioned with the escapades on the set, they broke off their engagement, but they got together again a year later. When they got back together in 2010, they made their relationship more stable by getting married and they have 3 children together. They divorced in 2020 as a result of fluctuations in their relationship.
Machine Gun Kelly (2020 -)
The two first met on the set of the 2020 "Midnight in the Switchgrass" movie and soon became frequent sightings. Later, Megan Fox also appeared in MGK's music video, and the duo did not hide their relationship in the process and officially confirmed that they were together.