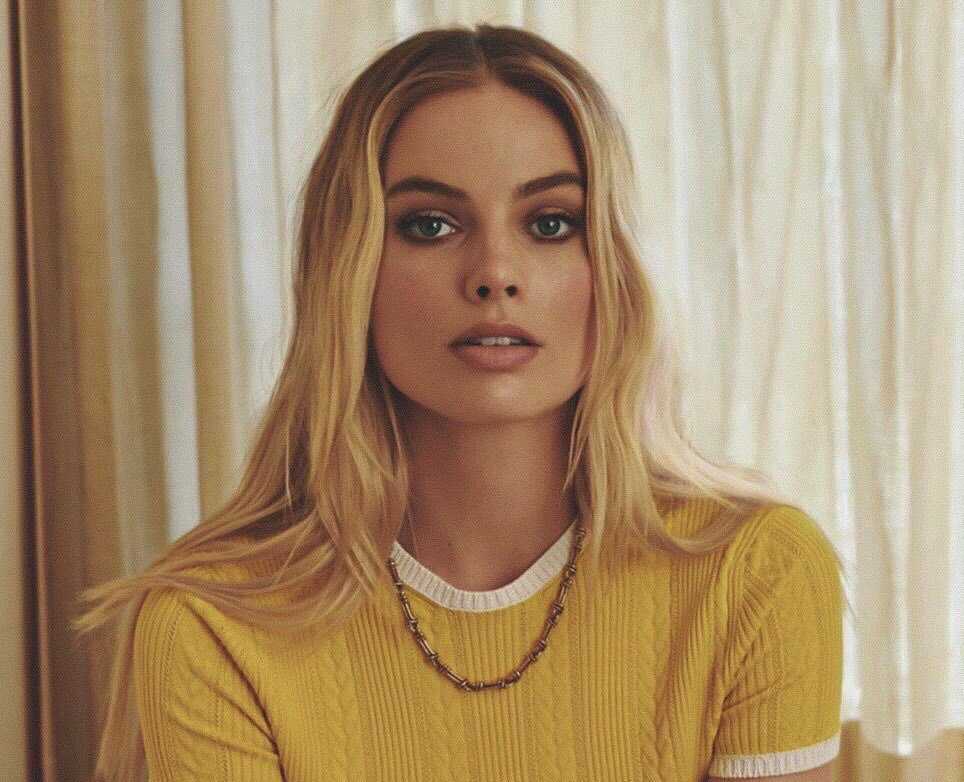 Margot Robbie Biography
Margot Robbie biography covers her life story and career steps leading up to Hollywood, with her acting in independent Australian productions.
Margot Elise Robbie was born on July 2, 1990 in Australia and lived on the Gold Coast with her siblings and mother. Robbie grew up with two brothers named Lachlan and Cameron and a sister named Anya. Margot Robbie was studying drama when she was only 16 and had to work in several jobs at once. A year later she moved to Melbourne to continue her acting career.
In 2007, Margot Robbie began acting professionally and attended I.C.U. and she has appeared in several independent films, such as Vigilante. Continuing to take small roles in TV series during these periods, Robbie's main career was determined with the "Neighbors" series. Although initially signed on for only a few episodes, Robbie managed to be fully cast and continued to appear on the show from 2008-2011.
After the Australian soap opera "Neighbors", Robbie starred in high-budget Hollywood movies such as The Wolf of Wall Street, The Legend of Tarzan and Suicide Squad. During this transition period, she made herself accepted by almost everyone.
In 2015, Margot Robbie and Will Smith acted together in the movie Focus. With the movie Focus, Margot Robbie started to attract more attention of the audience and started to receive great acclaim. With her performance in Zachariah's Z, Suite Francaise and The Big Short in 2015, Hollywood opened its doors.
In 2016, Margot Robbie co-starred with Tina Fey for the movie Whiskey Tango Foxtrot. Later, she played Tarzan's wife, Jane, in The Legend of Tarzan. This success he achieved in 2016 carried her to another.
Margot Robbie played Harley Quinn in 2016's sequel, Suicide Squad, one of the popular DC Comics movies. Her performance was highly praised. In 2021, she continues to work by taking part in the cast of Peter Rabbit: The Runaway.
Margot Robbie Facts
Prior to filming the Australian soap opera "Neighbors", Robbie was working as a "sandwich artist" at a Subway restaurant in Melbourne. Months after leaving the restaurant job, she shot a commercial for Subway.
An ice hockey fan from an early age, Robbie was content to play field hockey during her time in Australia due to the unfavorable Australian climate for ice hockey. When she moved to the United States, she joined an amateur ice hockey team.
Margot Robbie was sent to circus class by her mother when she was eight and she says she would have been a trapeze artist if she hadn't been an actress.
Margot Robbie, who did not like the role of Harley Quinn at first, later warmed to this character and tried to find common points.
Margot Robbie Favorite Things
| | |
| --- | --- |
| Favorite Color | Red, white and blue |
| Lucky Number | 3 |
| Favorite Book | Harry Potter |
| Favorite Food | Australian food, Kiwi |
| Favorite Movie | True Romance(1993) |
| Favorite Perfume | Calvin Klein, Deep Euphoria |
| Favorite Music Genre | Metal / Rock |
| Favorite Actress | Charlize Theron |
Margot Robbie Boyfriends
Henry Aitken
Art director Henry Aitken and actress Margot Robbie met on the set of Zachariah's Z movie and became lovers in February 2014.
Alexander Skarsgard
The Swedish actor is best known for her character Eric Northman in True Blood, aired on HBO. Alexander Skarsgard and Margot Robbie reportedly met in 2014.
Will Smith
The couple, who came together for the movie Focus, starring Will Smith and Margot Robbie, had a relationship in 2013.
Tom Ackerley
British assistant directors Tom Ackerley and Margot Robbie started dating after meeting on the set of "Suite Française" in 2014. They got married in December 2016.