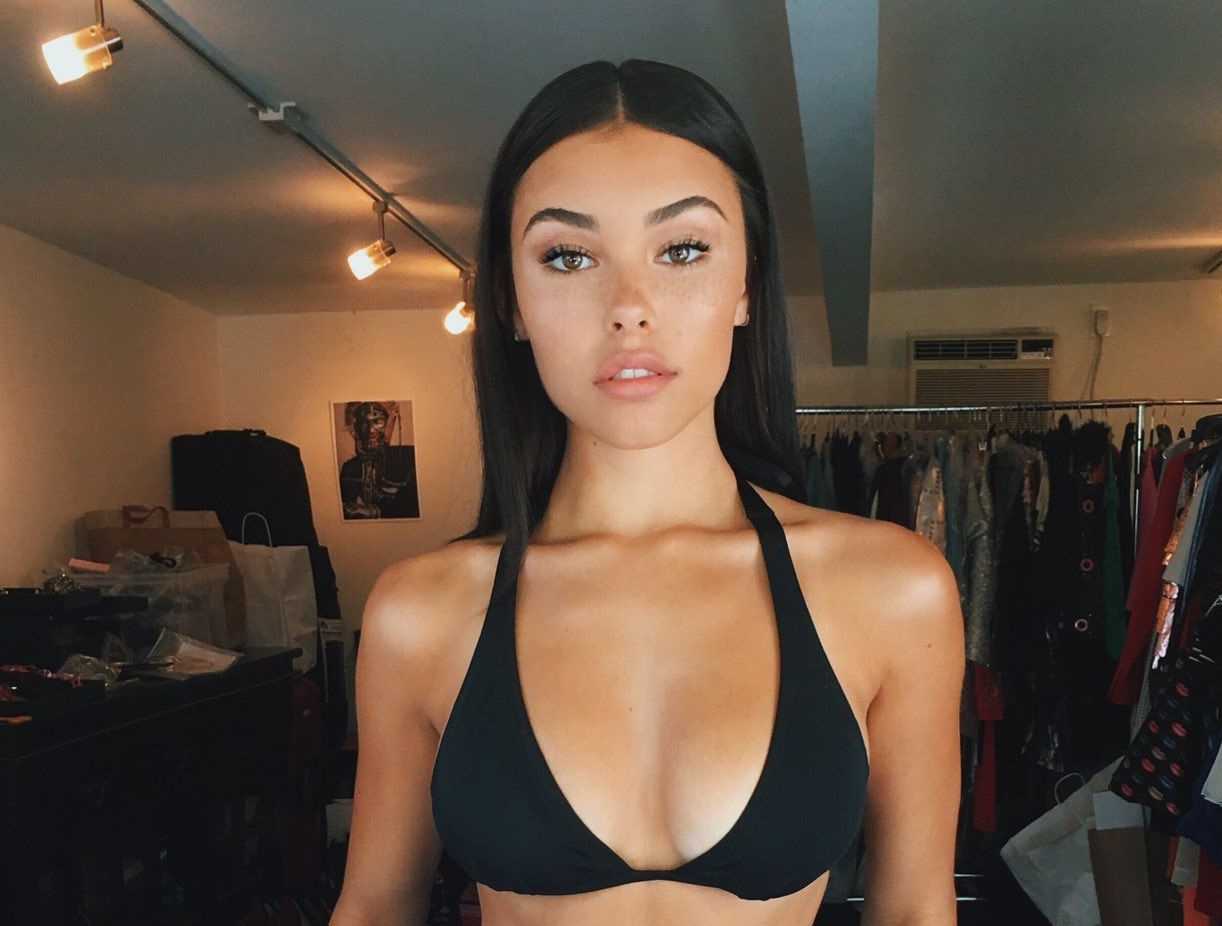 Madison Beer Biography
Madison Beer biography chronicles the life of the famous singer discovered by Justin Bieber. Born in New York on March 5, 1999, the famous song comes from a Jewish family.
Beer's father and mother are Robert Beer and Tracie Beer, who have done important jobs in the construction industry and have successful careers.
Her family divorced when Madison was only four years old, and Madison was first seen on the cover of a magazine called Child Magazine. She had won a modeling competition at the age of four before posing in Child Magazine.
Madison Beer Facts
Madison Beer became famous when the famous singer Justin Bieber published a music video of Madison Beer on Youtube via social media channel Twitter.
Medison's religion is Judaism.
Making a jet ski, Medison's favorite among her hobbies.
Medison has a grand piano in her house.
Cream soda is one of her favorite drinks.
Madison first offered a white beret for her name (merch).
Madison has also performed a song for League of Legends, one of the most played MOBA games in the world.
Madison Beer's net worth is around $ three million.
Madison Beer is known for her feminist stance.
Inspired by her favorite movie Fight Club, Madison Beer has a song called "Tyler Durden", one of the leading characters in the movie.
She released her first studio album when she was 21 years old.
Close friends with celebrities like Madison Beer, Selena Gomez, Drake, Hailey Bieber. She celebrated her 19th birthday with Justin Bieber's wife, Hailey Baldwin Bieber.
Growing up on Long Island, the young singer later moved to Los Angeles for her career.
She was homeschooled until the twelfth grade.
Madison Beer said in an interview that if she was in a movie, she would definitely want to portray a killer in a horror movie.
Madison Beer Favorite Things
| | |
| --- | --- |
| Favorite Color | Rose and mahogany |
| Lucky Number | 35 |
| Favorite Book | Lolita, Vladimir Nabokov |
| Favorite Food | Strawberry, Punjabi |
| Favorite Movie | Fight Club, Splash |
| Favorite Perfume | Bvlgari's Omnia Pink Sapphire, Le Labo |
| Favorite Music | Hip-Hop, Rihanna, Beyonce, Tame Impala |
Madison Beer Boyfriends
Jack Gilinsky (2015-2017)
Madison was 15 and Jack was 18 when the couple met through their mutual friend Nash Grier. The young couple, who had been together for two years, then broke up controversially. It is known that Madison Beer, who was learned to receive verbal abuse messages by Jack, had a tough time at the end of this relationship.
Brooklyn Beckham (2017)
When the Madison Beer and Brooklyn Beckham couple were first seen in Los Angeles, rumors had leaked to the press that they were together. The couple, who posed closely together, still did not have a formal relationship, according to their statements. With all these rumors going, Brooklyn Beckham moved to New York to study for college, and the couple Madison Beer and Brooklyn Beckham separated. It is also known that Madison does not want long distance relationships.
Zack Bia (2018-2019)
Madison Beer's relationship with entrepreneur and organizer girlfriend Zack Bia began in 2018. The couple, who had been together for about a year, had separated for some periods and were reunited. At the end of a year, the couple separated their ways in 2019, according to rumors, controversially separated.
David Dobrik (2020)
The relationship of the famous YouTube publisher Davis Dobrik and Madison Beer happened in 2020 and was just a rumor. Although the two never reported that they were together, they were constantly viewed closely together.
Nick Austin (2020-)
Nick Austin and Madison, members of the Hype House Tiktop team, are thought to have been dating since the summer of 2020.