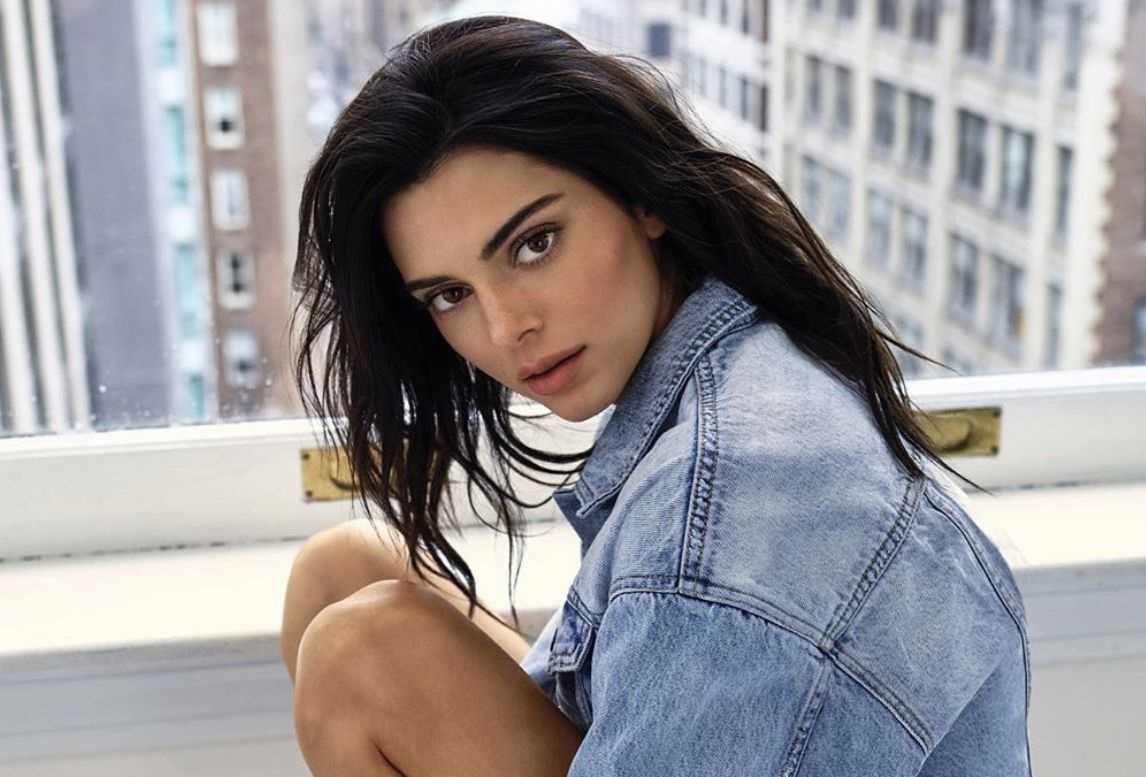 Kendall Jenner Biography
Kendall Jenner biography describes the life of the American model / TV celebrity whose full name is Kendall Nicole Jenner. Born on November 3, 1995 in Los Angeles, California, Kendall Nicole Jenner is Kim Kardashian's sister.
Kendall Jenner has a total of eight siblings from her mother and father's side. Her father, Bruce Jenner, had a gender change and changed her name to Caitlyn Jenner. Kendall Jenner has worked in her career as an actress as well as modeling.
With the reality TV series Keeping Up with the Kardashians, which has been airing since 2007 and has been shot for 20 seasons so far, it has made its name known to the whole world and has become the center of attention. However, Kendall Nicole Jenner prevented the filming and broadcasting of her relationship with the modeling profession for the reality show that aired. Because Kendall wanted to keep her modeling profession separate from this show.
Kendall Jenner Facts
On her 21st birthday, she received a car gift from a stranger. A photo of Kendall was also shared on social media with the car that this completely stranger gave as a gift.
She's a passionate car enthusiast and owns a 1957 Corvette Stingray.
American model and actress Cindy Crawford is one of the biggest sources of inspiration for Kendall Jenner.
The tallest of her siblings is Kendall Nicole Jenner.
Kendall Jenner Favorite Things
Favorite Color: Green
Lucky Number: 3
Favorite Book: Animal Farm – George Orwell
Favorite Food: Burger and pizza
Favorite Movie: Moulin Rouge – 2001
Favorite Perfume: Modern Muse Le Rouge, Estee Lauder
Favorite Music: Drake
Favorite Actress: Angelina Jolie
Kendall Jenner Boyfriends
Nick Jonas (2015)
Harry Styles (2013 – 2016)
Kendall, who had a long relationship with British singer and actress Harry Styles, ended in 2016. They were seen again when they left the Met Gala together in 2019.
Jordan Clarkson (2016)
Kendall, who has had a few relationships with NBA player Jordan, confirmed this partnership, but they were never reflected on the cameras together.
ASAP Rocky (2016 – 2017)
In August 2016, the association of ASAP Rocky and Kendall Jenner was heard. This union could not continue for a long time due to the fact that they could not see each other much and because of the busy work pace of the two.
Blake Griffin (2017 – 2018)
Kendall and Blake started to appear frequently after NBA player Blake Griffin broke up with her husband. Meanwhile, her ex-wife and mother of her child, Brynn Cameron, filed a alimony case against Blake Griff. In this case, Brynn found Blake guilty of not fulfilling her paternal responsibilities and of dating a Hollywood celebrity.
Blake and Kendall's relationship came to an end with Blake's move to Detroit.
Anwar Hadid (2018)
Prior to Dua Lipa and Anwar Hadid's relationship, Kendall and Anwar Hadid had a relationship. Photos of the night Gigi and Bella Hadid's brothers, Anwar and Kendall were hanging out together, have been released.
Ben Simmons (2018 – 2019)
Professional NBA player Ben Simmons and Kendall Jenner have a relationship that started in the summer of 2018. Although the couple kept their relationship for a long time, they were frequently viewed by them and their friends in the videos and photos shared via social media. Ben and Kendall broke up in May, their relationship continued until 2019.
The Devin Booker (2020)
Kendall Jenner has been together with NBA star Devin Booker since 2020. The two share candid poses on social media.