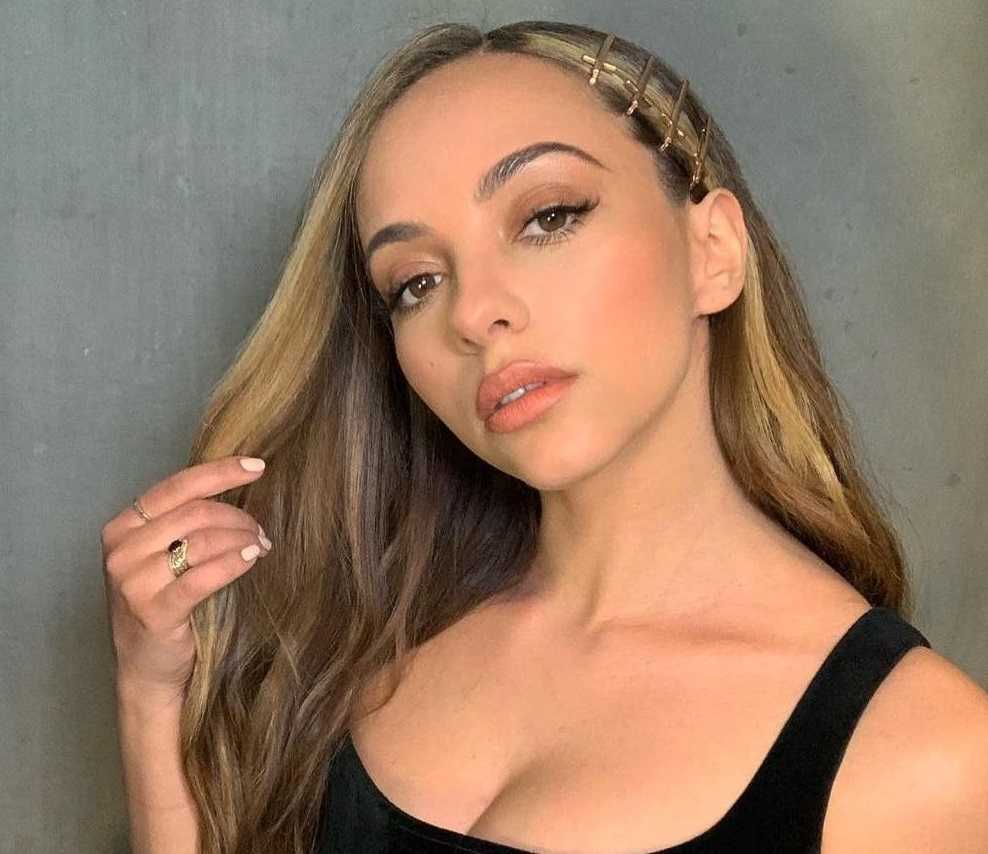 Jade Thirlwall Biography
Jade Thirlwall biography tells you about the life of the famous singer. Born on December 26, 1992 in South Shields, Tyne and Wear, the British singer is a member of Little Mix, the 2011 winner of The X Factor contest, and the singer gained great reputation after the contest.
The mother of the British singer, whose full name is Jade Amelia Thirlwall, is Norma Badwi of Egyptian and Yemeni origin, and her father is James Thirlwall of British origin and has an older brother named Karl Thirlwall.
Jade, who auditioned for The X Factor in 2008 and 2010, could not pass the auditions in these years. Jade, who suffered a lot of racist insults and bullying at school in her youth, struggled with anorexia for a long time, and because of that, she was not confident and was very anxious in auditions in 2018 and 2010 when she applied for The X Factors competition.
Jade, who continued to compete as a member of the group Faux Pas, continued to compete with the Rhythmix group after the group did not qualify. The group Rhythmix, coached by Tulisa Contostavlos, was renamed Little Mix later in the competition, and Little Mix became the winning group of The Factor 2011.
Jade, who recorded six albums with Little Mix, opened her own cocktail bar Red Door in South Shields UK in 2019.
Jade Thirlwall Facts
At the age of 9, she started training at Performers Stage in South Shields England.
In 2011, she participated in The X Factor contest with The Beatles' song "I Wanna Hold Your Hand" and got four yes votes from the auditions.
One of Jade's closest friends is Joe McElderry, a 2009 contender for The X Factor.
Jade is a true biscuit addict.
When she was five she wanted to be Diana Ross and she sang by imagining she was Diana Ross. Ross is a true idol, a true hero to her .
Jade is the hardest-working member in the Little Mix group.
Although she loves peanuts, she is allergic to peanuts.
She loves to shop and spend money on shopping.
She most wanted to sing like Stevie Wonder.
She likes the look of men with tattoos on the back, and the ideal male model is a man who constantly gets her biscuits and gifts and likes to take her to Disneyland Park.
Her favorite songs are "I Am Sasha Fierce", "Sigh No More" and "Back to Black" from Mumford & Sons; "O Know Her Is To Love Her " ​​by Amy Winehouse.
She has a pet bug she named Barry.
She got her first kiss when she was twelve years old.
Jade Thirlwall Favorite Color
| | |
| --- | --- |
| Favorite Color | Purple, sea blue |
| Lucky Number | 8 |
| Favorite Book | Why I'm No Longer Talking to White People About Race – Reni Eddo-Lodge |
| Favorite Food | Lasagna, Chinese food, Biscuit |
| Favorite Movie | Disney, PS I Love U and Seven Pounds |
| Favorite Perfume | Unforgivable Sean John |
| Favorite Singer | Diana Ross |
| Favorite Actress / Actor | Jessica Alba, Brad Pitt |
Jade Thirlwall Boyfriends
Sam Craske (2012-2014)
Sam and Jade couple met in 2012 and started dating. Due to their busy schedule of work, they officially broke up two years later.
Jed Elliott (2016-2019)
Jade and The Struts bassist Jed Elliott started dating in 2016. The couple, who had been together for three years, separated in July 2019. They explained that the reasons for the separation were busy work schedules and they left amicably.
Jordan Stephens (2020-)
Jade, who started a relationship with the British hip-hop duo Rizzle Kicks in 2020, still continues.