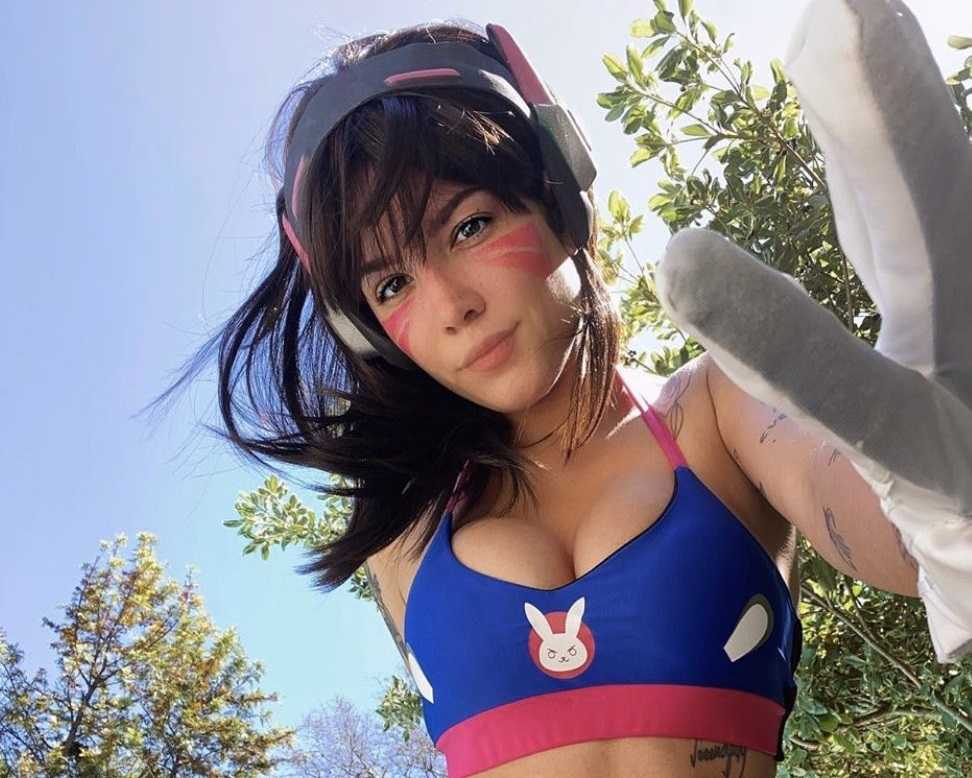 Halsey Biography
The Halsey Biography covers the career and the unknowns of Ashley Nicolette Frangipane, born September 29, 1994 in the United States, known as Halsey in her professional music life. The singer, who first attracted attention with the music she shared on social media platforms, signed an agreement with Astralwerks record company in 2014 and released her first EP Room 93 that year.
Her first album, Badlands, was released in 2015. Released right after the Room 93 EP, the album quickly climbed the ladder of success. Halsey is known for her distinctive, powerful voice, and her lyrics are often based on her personal experiences.
Halsey, known for her combative personality outside of her music career, took the side of those who struggled with suicide and victims of sexual assault. She supports the LGBTQ movement at every opportunity and is an advocate of the Black Lives Matter movement. Halsey also describes herself as a feminist.
Halsey Facts
Halsey, who is a makeup artist outside of her musical career, founded her own cosmetics brand called About-Face in early 2021. Under the umbrella of this brand, she is the chief make-up artist.
Halsey has been struggling with this disease since she was diagnosed with bipolar at the age of 17. Her mother also had a hard time because of this week. But Halsey sees her bipolar illness as a tool to combat her songs.
Ashley, who could not go to the design school she wanted and was sent to another college, was thrown out by her family and told that she had a very difficult time in those periods.
Halsey Favorites Things
| | |
| --- | --- |
| Favorite Color | Lavender and mint |
| Lucky Number | 17 |
| Favorite Book | Lolita, Vladimir Nabokov |
| Favorite Food | Confectionery and junk food, Dippin 'Dots candy |
| Favorite Movie | Eternal Sunshine of the Spotless Mind |
| Favorite Perfume | YSL Black Opium |
| Favorite Singer | Wolf Alice |
| Favorite Actor | Jim Carrey |
Halsey Boyfriends
Matty Healy
Halsey once had a relationship with Matthew Timothy Healy, vocalist of the British singer The 1975 band. Halsey stated this in a 2015 Billboard interview.
Machine Gun Kelly
Halsey and MGK occasionally appeared on cams together from 2017 to 2018, during which time they released hits about their romance. Although this made us think that something was happening between the couple, neither Halsey nor MGK confirmed that there was a romantic relationship.
G-Eazy
Halsey first appeared on cameras with rapper G-Eazy in LA in July 2017. They broke up in July 2018 but got back together soon after. In the fall of 2018, the couple broke up once again and their relationship ended this time.
Yungblud
In January 2019, Halsey had a relationship with British rock musician Yungblud. In October 2019, they announced that their relationship had come to an end.
Evan Peters
In October 2019, Evan Peters and Halsey posed for the cameras together on the red carpet at the Hollywood celebration of episode 100 of "American Horror Story." The duo, dressed as Sonny Bono and Cher, posed on the red carpet, and these photos were talked about for a while. The couple, who are photographed frequently with their romantic relationships, put an end to their relationship in 2020.
Alev Aydin
In January 2021, Halsey announced on her personal Instagram account that she was pregnant with her first child, and in this official announcement, she tagged Aydın's Instagram username under this post.