Emily Ratajkowski Biography, Facts, Boyfriends, Favorite Color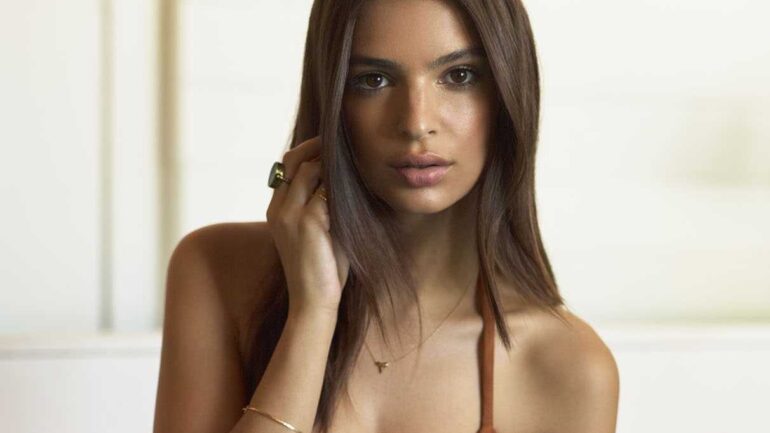 Emily Ratajkowski Biography
Emily Ratajkowski biography gives you a wide range of information about the famous model. The famous model, who came to the world on June 7, 1991 in London, has also made successful productions with her actress identity.
British model whose full name is Emily O'Hara Ratajkowski was raised in San Diego. Ratajkowski comes from an artistic and intellectual family, the only child of her mother, Kathleen Balgley, an American teacher, and John David, a painter.
Emily is of mixed English, Irish, Polish, German, and Jewish origins. She adopted the Catholic and Jewish teachings separately from her father and mother side.
She developed a keen interest in theater when she was only five years old and had experimented with football, acting and ballet before her modeling career.
When Emily was young, she and her family often visited nude beaches in Europe. Emily, who was able to normalize nudity in her mind at a young age, had already reached the level that she could see it artistically when she started to get ideas for her modeling career.
When she was 14 years old, she contacted the Ford Models agency and signed a contract. At the age of 15, she auditioned for Disney and iCarly productions, but delayed her acting decision because she wanted to be picky about roles.
She enrolled in a high school in San Diego while modeling and acting in Los Angeles, and she started appearing in Nickelodeon and iCarly productions in those years. But Emily's manager suggested she suspend her acting career and prevented her from getting another role.
Starting her education at UCLA School of Art and Architecture in 2009, Emily dropped out after 1 year and wanted to focus on her modeling career full-time.
She worked with Tony Duran in March 2012 and started posing for some erotic magazines. Emily Maroon 5, who appeared in commercials between 2012 and 2013, was also seen in the "Love Somebody" video.
Emily Ratajkowski gave life to the character of Andie Hardy in the 2014 film Gone Girl, directed by David Fincher, and had her first major acting experience in the world of cinema.
Emily Ratajkowski Facts
She started modeling at the age of 14.
In her childhood years, she was ridiculed because she looked older than her age and was called a baby woman
Emily is a powerful feminist like her mother, Kathleen Balgley.
She does not like to use a bra and she is usually without a bra.
She wanted her mother, Kathleen Emily, to become a neurosurgeon.
She spent her childhood years without TV.
She can speak American English better than British English.
Cider is one of her favorite alcoholic beverages.
If she hadn't been a model she would have wanted to have her hair cut shorter.
She loves Ireland very much and her lineage goes back to Ireland.
She opened a Tinder account once when she was so drunk.
Emily's net income is $ 8 million.
Some agencies refused to work with her because of her big breasts.
Emily Ratajkowski Favorite Things
| | |
| --- | --- |
| Favorite Color | White |
| Lucky Number | 5 |
| Favorite Book | Blow-Up / Julio Cortázar, The Letters of Rosa Luxemburg / Rosa Luxemburg |
| Favorite Food | Sushi, Vietnamese and Thai food |
| Favorite Movie | Roman Holiday, Blue Jasmine, Harold and Maude |
| Favorite Perfume | Paco Rabanne Pure XS |
| Favorite Singer | Electrelane |
Emily Ratajkowski Boyfriends
Andrew Dryden (2013-2014)
Creative director Andrew Dryden and Emily Ratajkowski lived together from February 2013 to February 2014.
Jeff Magid (2014-2017)
American musician and composer Jeff Magid and Emily Ratajkowski lived together from 2014 to the end of 2017.
Sebastian Bear-McClard (2017-)
In January 2018, Emily started dating producer-director Sebastian Bear-McClard. In February, they got married. In October 2020, their first child Sylvester Apollo Bear was born.