Doja Cat Biography, Facts, Favorite Things, Boyfriends, Favorite Color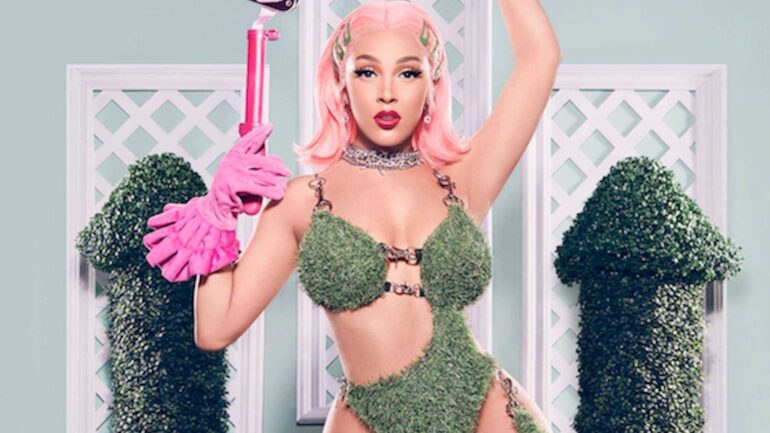 Doja Cat Biography
Doja Cat biography describes the life of the successful young rapper who has been nominated for 3 Grammy's so far. The American singer, whose real name is Amala Ratna Zandile Dlamin, was born on October 21, 1995 in Los Angeles, California.
She was discovered with her music published on the SoundCloud music platform and has signed contracts with the record companies "RCA Records" and "Kemosabe Records". She started her professional music career at the age of 17.
Doja Cat comes from an artistic family. Her mother, Deborah Sawyer, is a painter, and her father, Dumisani Dlamini, is a South African actor and musician. Amala learned to play the piano at a young age, and her brother encouraged her to rap.
Doja Cat Facts
Doja Cat's mother is a painter and her father is a South African actor. Doja believes she can learn from her parents in her career and reflect that.
Doja Cat didn't see her father much in her childhood and it was her mother who raised her.
Doja Cat, who started doing break dancing when she was young, danced with a break dance team in Los Angeles when she was 11 years old.
She dropped out of high school in her second year in order to focus on her musical career and she started making music. She started to publish her music on the music platform called SoundCloud. She recorded her music at Apple's multimedia studio called GarageBand. She mentions in an interview that she developed her singing and songwriting by downloading beats from the internet and singing on her while she was composing her music.
In 2013, the first song "So High" was released on the SoundCloud platform and attracted the attention of the producers and signed a deal with a record label. "So High" was later re-released as a single.
Doja Cat has no known history of plastic surgery.
Doja Cat sings the song "Boss Bitch" on the Soundtrack album of the 2020 movie "Birds of Prey", which also includes Halsey.
Doja Cat's fifth single from the album, released on February 27, 2020, "Say So" became a big hit on the internet platform TikTok.
The young rapper used a series of slang words that were perceived as homophobic insults in a post she posted on the social media platform Twitter. Doja Cat, who was later accused of being homophobic, apologized, stating that it was just a spoken word, never homophobic, and then deleted her incident-making posts.
Doja Cat has made it clear that she is bisexual in a post she opened on her personal Instagram account in August 2019.
Doja Cat was nominated for the domestic category at the 2020 Grammy Awards, but did not win awards in any category
"Mooo!" In less than a day, inspired by her cowhide print outfit. She wrote her song and the video of the song became one of the most watched in a short time.
Doja Cat Favorite Things
| | |
| --- | --- |
| Favorite Color | Black and White |
| Lucky Number | 6 |
| Favorite Food | Butter Lobster, Junk Foods especially Oreo. |
| Favorite Singer | Pharrell, Jamiroquai, PartyNextDoor and Drake |
| Favorite Actor / Actress | Johnny Deep, Julia Roberts |
Doja Cat Boyfriends
Doja Cat has always avoided coming up with her love life. She also managed to successfully hide her relationships and prevent them from becoming rumored and talked about she. The only known relationship of Doja Cat, who thinks people can be very cruel on her social media accounts and finds this situation frightening, has been Indie music singer JAWNY (Jacob Lee-Nicholas Sullenger).
JAWNY (Jacob Lee-Nicholas Sullenger) (2019-2020)
Doja Cat and JAWNY met through the Instagram platform in 2019. Doja Cat initially watched JAWNY's "Honneypie" music video and stated that she did not like the song at all but liked the singer's actions in the clip. The two started to get closer in this way and then tried to date JAWNY Doja Cat. As a matter of fact, this dating initiative was successful, but after a year of dating in February 2020, Doja and JAWNY broke up.