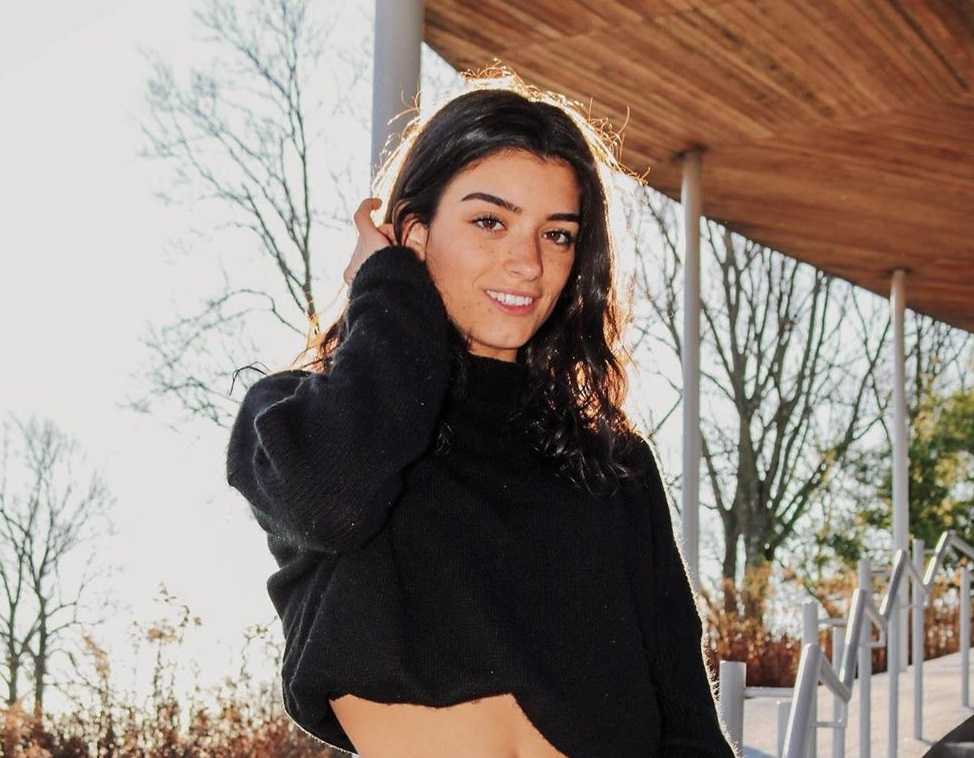 Dixie D'Amelio Biography
Dixie Jane D'Amelio biography focuses on the life of the famous social media phenomenon. Dixie Jane D'Amelio is an American social media celebrity and singer born on August 12, 2001 in Norwalk, Connecticut. Dixie Jane D'Amelio, who is the older of D'Amelio sisters, has a great reputation in TikTok just like her brother Charli D'Amelio.
Dixie became famous after her sister Charli's dance and choreography videos that started gaining popularity on TikTok. After her sister's great success, Dixie continues to take firm steps towards becoming a social media celebrity.
Continuing her career as a celebrity on the social media platform TikTok with her sister Charli, Dixie also succeeded in carrying her TikTok reputation into her music career. Dixie signed a radio broadcasting deal with United Talent Agency in January 2020 and entered her singing career with her first single "Be Happy" in June of the same year.
She signed a very profitable deal with Los Angeles-based record label HitCo Entertainment on August 7, 2020 for the album deal for her first single released, "Be Happy".
In December 2020, Dixie released the second single of the album "One Whole Day" with Wiz Khalifa.
Dixie Jane D'Amelio earned approximately $ 2.9 million through the TikTok platform with numerous sponsorships, and with this record share, she became the 3rd highest earner in TikTok.
Dixie D'Amelio Facts
She is taller than her sister Charli.
The TikTok content creator team was a part of Hype House for a while, but she and her brother Charli, who is also a TikTok celebrity, left the Hype House mansion in 2020 to focus on their careers.
She was born in August and her zodiac sign is lion.
She was born in Norwalk, Connecticut, and her family later moved to Los Angeles.
Her father, Marc D'Amelio, is a politician and worked for the Connecticut State Senate in 2018.
Dixie's mother, Heidi D'Amelio, started appearing on D'Amelio brothers' YouTube channel videos a while ago. In an interview with Highsnobiety, Dixie revealed that her mother grew up as a competition dancer.
They often work together with her 16-year-old younger sister, Charli, outside of their own platform. Charli D'Amelio currently has the most followers on the TikTok platform.
She explained that she loves sports and field hockey in her spare time. She has acted for a field hockey team in previous years.
She underwent corrective surgery for an accidentally broken nose when she was young.
She released her first song 'Be Happy' in June 2020. Dixie explained that the lyrics of the song are about mental health.
She left her university education and left her school in 2019.
Dixie D'Amelio Favorite Things
| | |
| --- | --- |
| Favorite Color | Red |
| Lucky Number | 4 |
| Favorite Food | Cereal, Desserts and Snacks |
| Favorite Music | Spose – I'm Awesome |
Dixie D'Amelio Boyfriends
Griffin Johnson (2020)
Dixie D'Amelio and Griffin Johnson couple separated in July 2020 after their short relationship.
Noah Beck (2020)
Social media personality and celebrity Noah Beck and Dixie Jane D'Amelio couple started to be together in October 2020, and both sides confirmed the formality of this partnership.