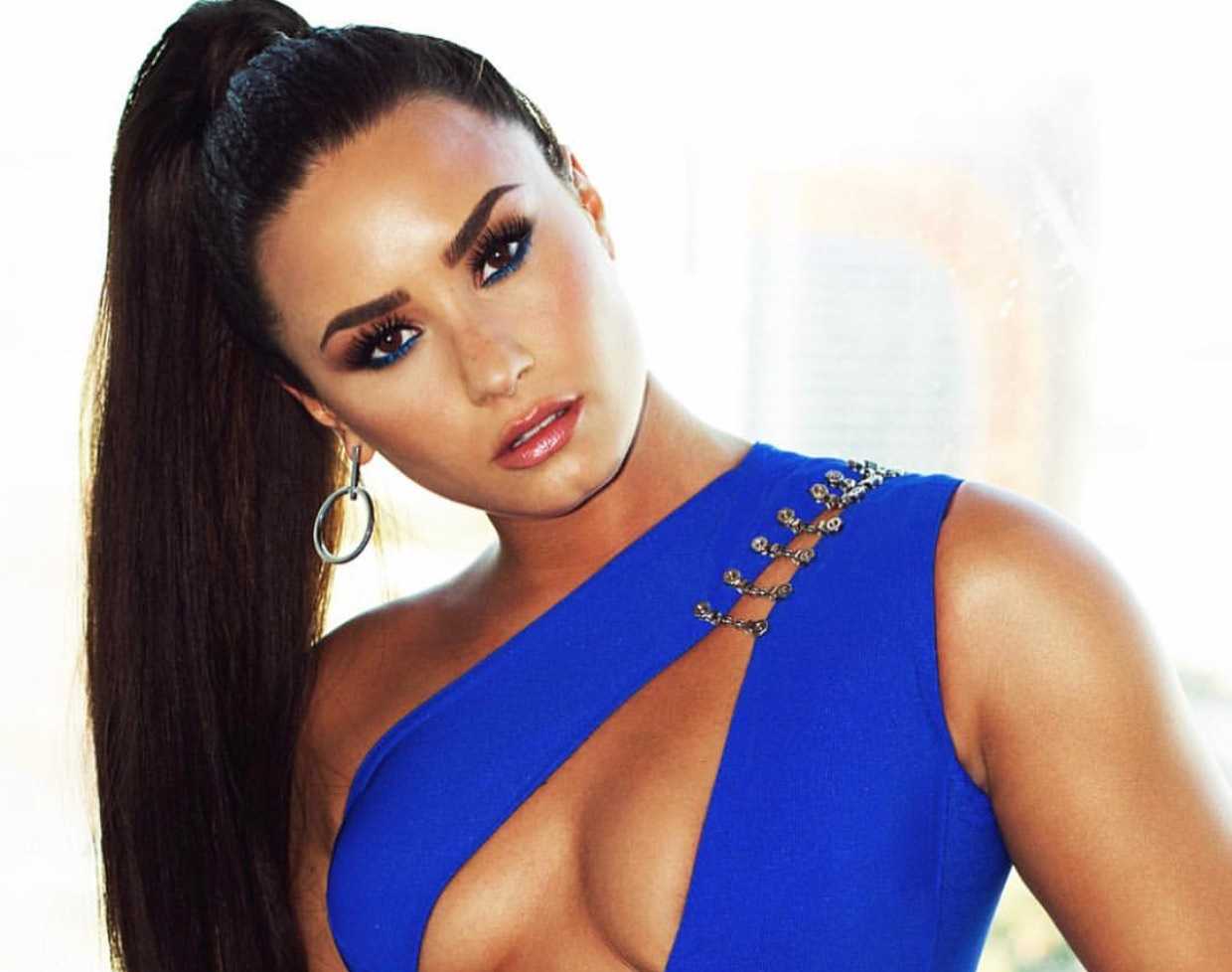 Demi Lovato Biography
Demi Lovato biography highlights how the young singer climbed the career ladder and her versatile personality. Demetria Devonne Lovato opened her eyes on 20 August 1992 in New Mexico, USA. Lovato is the middle child of three sisters and comes from a musical family. Demi Lovato's mother, Dianna, is a former country music artist. Her mother and father divorced when Demi was very young. Her older sister's name is Dallas and she is also a singer and actress. Her younger sister Madison joined them in 2002.
Lovato won several talent competitions in her childhood and youth. She performed at famous venues and entered show business when she was 10 years old. She starred in the children's television show Barney & Friends, and after her role in Barney & Friends, she appeared as a guest star in the television series Lovato, Just Jordan, and Prison Break.
Demi Lovato has always been one of the most talked about women in the world with her versatile personality. The American singer has performed successfully until this time, has achieved great success in the music charts, and has been a model.
Demi Lovato Facts
The famous singer took the stage for the first time at the age of five.
She loves volleyball and surfing.
Dallas is her full sister, but Madison is her half-sister.
Demi Lovato has a tattoo on her right and left wrists that read "Stay Strong".
No matter how much Demi Lovato loves animals, she is allergic to cats and dogs.
The famous that Demi fell in love with as a child is Leonarda DiCaprio.
Demi Lovato Favorite Things
| | |
| --- | --- |
| Favorite Color | Red, black |
| Lucky Number | 4 |
| Favorite Book | A Piece of Cake, Cupcake Brown and Twilight by Stephenie Meyer |
| Favorite Food | Takos, healthy pancakes and wraps, chocolate chip cookies |
| Favorite Movie | Donnie Darko |
| Favorite Perfume | Miss Dior |
| Favorite Singer | Kelly Clarkson, Paramore, The Beatles, Lady Gaga |
| Favorite Actress | Hillary Duff |
Demi Lovato Boyfriends
Cody Linley
In 2008, there was a romantic relationship between Cody Linley and Lovato, who is known from Hannah Montana.
Trace Cyrus
Lovato had an affair with Miley Cyrus' older brother for a few months in 2009. However, in July of that year, they confirmed their separation. The reasons for the separation, according to the interview they gave, was the busy tour program both of them were in. But they are still very close friends.
Joe Jonas
In 2010, Joe Jonas and Lovato, who starred in the movie Camp Rock, were together. The couple soon confirmed that they were together and Joe Jonas became Lovato's best friend. In the early days of their relationship, they posed together for the cover of Teen Vogue.
After Joa Jonas and Lovato split, they remained friends and this friendship continued. Lovato even congratulated Jonas on her relationship with Sophie Turner. The song "This Is Me", which she sang with Joe Jonas, was in the top ten on the charts for a long time.
Wilmer Valderrama
Lovato and Wilmer started their relationship in 2011. Stating that she admired Wilmer since her childhood, Lovato was finally able to live the relationship she wanted. However, the two ended their six-year relationship in 2016.
"After almost six loving and wonderful years together, we have decided to end our relationship," said Lovato after this breakup. Later they continued to remain friends.
Luke Rockhold
On the occasion of mutual friends in August 2016, UFC fighter Luke met and confirmed that they were on a date several more times after this meeting. They broke up in early 2017.
Guilherme " Bomb " Vasconcelos
After their relationship with Luke ended, they had a quick fling with Vasconcelos, another fighter. Their relationship soon ended.
Max Ehrich
Demi and Max heralded their love towards the end of March 2020, and just a few weeks after their relationship began, they entered Pandemic quarantine. They spent this quarantine period in Demi's house. She says their relationship is going very well. However, according to their close circles, this relationship is not a special one. Later, Lovato announced her departure in her speech at the People's Choice Awards.