Bella Thorne Biography, Facts, Favorite Things, Boyfriends, Favorite Color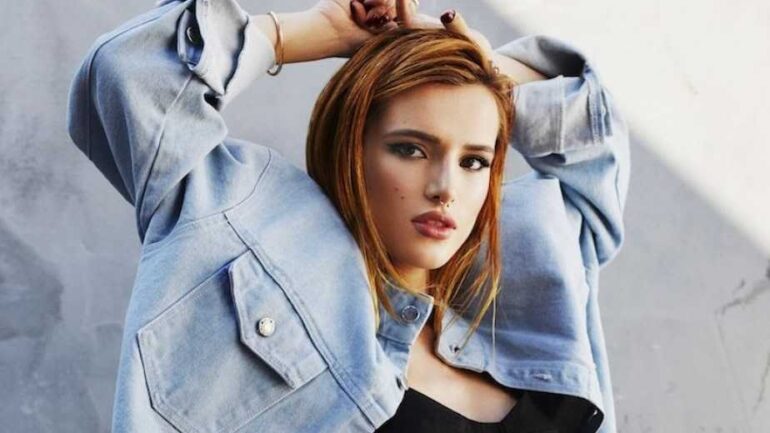 Bella Thorne Biography
Bella Thorne biography focuses on the life of the famous actor. Born on October 8, 1997 in Pembroke Pines, Floride, the American actress started her acting career as a Walt Disney actress.
The actress, whose full name is Annabella Avery Thorne, has been in more than 20 TV series and film productions to date; She has acted in more than 40 commercials. She is best known for her role as CeCe in the TV series Shake It Up, broadcast on Walt Disney's channel Disney Channel.
Bella's other siblings, the youngest of four siblings, also have acting and modeling careers. Bella Thorne, originally from Florida, has been living in California with her family since the beginning of 2006.
Some of the films in her filmography, in which she acted, are as follows;
You Get Me-2017
Midnight Sun-2018
Her & Him-2019
Girl-2020
Infamous-2020
Bella Thorne Facts
She was on the cover of a family magazine when she was only six weeks old.
She has dyslexia and having problems with words has not been an obstacle in her acting career. With the lessons she took, she prevented dyslexia from being a problem for her career.
Bella is actually a natural blonde but likes to dye her hair red and look red. Most people have identified Bella with red hair color.
She took part in 40 commercials during her acting career, which started as a child.
Bella says in an interview that she has been bullied throughout her life since her childhood.
She always says she only cares about herself and has no worries about what she thinks of others and impresses them.
During the casting auditions, that is, in the early days of her career, she was always nervous due to her dyslexia and she tried to overcome this tension thanks to the courses she took and the full support of her family.
She loves spending time on Instagram.
There are also sensational sides to the relationships she lives in. The actress, who previously revealed that she is pansexual, had relationships with a close girlfriend and later with a female friend on the set. She also lived in an open relationship with rap music singer Mod Sun while still having another girlfriend.
Provides major support to the Humane Society, Cystic Fibrosis Foundation and The Nomad Organization teams, which provide education, food and medical supplies to children in Africa.
Bella Thorne Favorite Things
| | |
| --- | --- |
| Favorite Color | All shades of pink, green and blue. |
| Lucky Number | 7 |
| Favorite Food | Spicy food, Ravioli |
| Favorite Movie | Mean Girls -2004 |
| Favorite Perfume | Wildfox, Liz Claiborne Candies |
| Favorite Music | Lily Allen |
| Favorite Actor | Christian Bale |
Bella Thorne Boyfriends and Girlfriends
Chandler Parsons
In early 2017, Bella Thorne was with NBA player Chandler Parsons for several months.
Scott Disick
They were together for a short time in 2017. They refrained from publicly disclosing why they broke up.
Tana Mongeau
Bella Thorne confirmed that she was dating internet celebrity Tana Mongeau on her Twitter account in September 2017. A year later, the couple left amicably in late February 2019.
Sun Mod (2017-2019)
Bella Thorne started dating Mod Sun in October 2017. In the February 2019 issue of Gay Times, Thorne announced that she had an open relationship with both Sun and Tana Mongeau. They parted with Mod Sun two months after they parted with Tana on April 15th.
Alex Martini (2019)
Bella Thorne announced on Instagram that she was dating set production assistant Alex Martini on October 6, 2019, and the two were together for a while.
Benjamin Mascolo (2019-)
The Bella and Benjamin couple, who started dating in 2019, got engaged in March 2021.