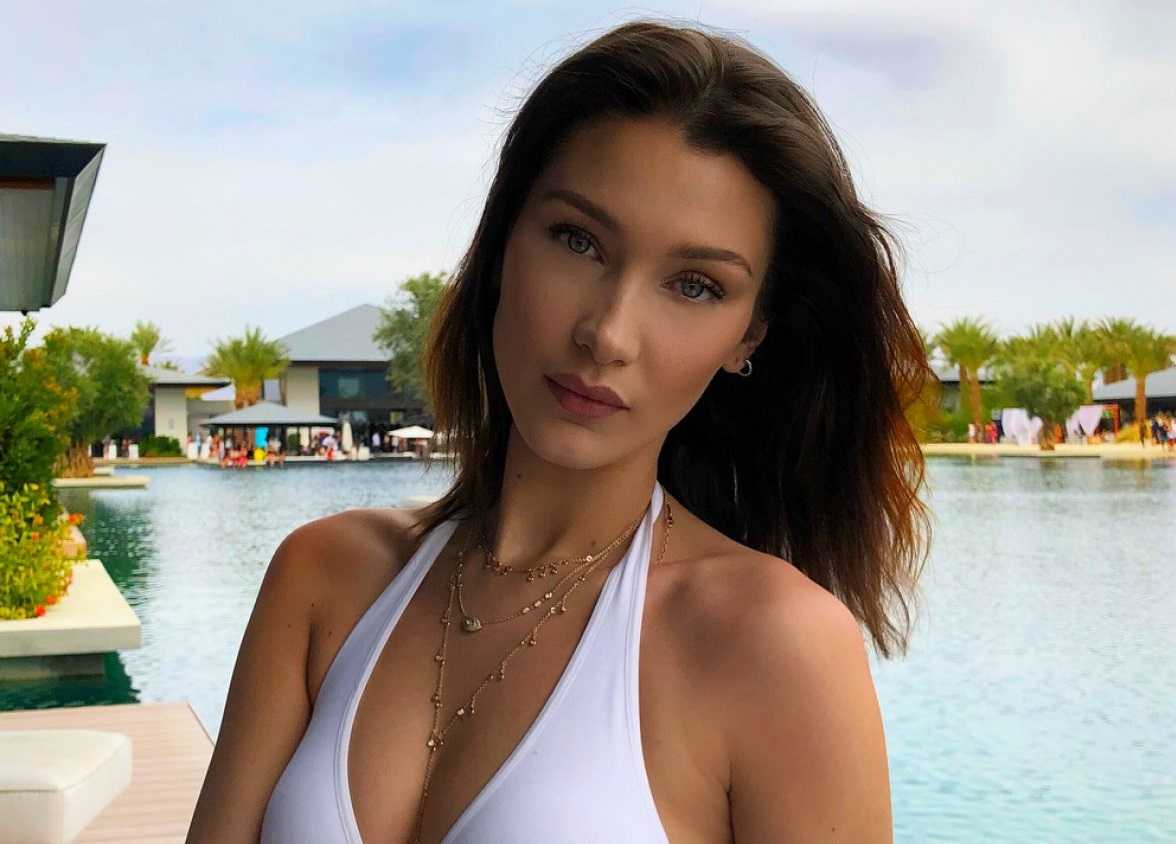 Bella Hadid Biography
Bella Hadid biography covers the life of the American model of Palestinian origin. Born on October 9, 1996 in Washington, D.C., Isabella Khair Hadid is one of the three children of German Yolanda Hadid and Palestinian Mohammed Hadid.
Bella Hadid and her siblings grew up together in California and lived on the farm. Isabella Khair Hadid, a horse rider in her childhood and youth, originally wanted to be an Olympic rider. With the influence of their mother, Yolanda Hadid, a former model, she, like her older sister Gigi Hadid, turned to her modeling career and moved to New York in 2014 for her modeling career.
Issabella Khair Hadid, who started her modeling studies and photography education at the same time, quit her Photography education after a while and started her modeling career.
Bella Hadid Facts
Bella Hadid was named the best American model in 2016.
First began her modeling career at the age of 16 at the same modeling agency as her sister Gigi Hadid.
Supermodel Bella Hadid is among the most earning and sought-after models in America.
Cher has always been a role model for her. Especially with its looks.
In addition to her modeling career, she also studied photography.
Bella Hadid dyed her hair because of her resemblance to her older sister, Gigi Hadid, and the contention in their careers, and she preferred to be a brunette.
The Hadid sisters declared that their Palestinian father, Mohamed Hadid, is proud to be a Muslim and to be a refugee. Semi-Palestinian supermodel Bella Hadid appeared on the cover of Vogue Arabia with this statement.
Her 2nd name Khair was given to her by her grandmother. Khair means "benevolent" in Arabic.
Bella Hadid walked the runway for Desigual in New York Fashion Week in the fall of 2014, and then began appearing on magazine covers for the first time.
Before her modeling career, she had dreams of horse riding for the Olympics.
Bella Hadid contracted Lyme disease in 2013 and continues to show chronic symptoms of the disease.
Bella Hadid has the title of being the youngest person in the "Highest Paid Models" list prepared by Forbes for 2017.
She became the advertising face for Dior perfumes and Dior Beauty.
Bella Hadid meditates regularly and believes in the healing power of crystals.
Bella always carries healing crystals with her to keep her zen.
Bella describes herself as a shy individual. In an interview for Elle magazine for the June 2016 issue, she mentions that she wanted to be an actress if she hadn't been shy.
Bella Hadid Favorite Things
Favorite Color: Red, White, black and pink
Lucky Number: 5
Favorite Food: Salmon, chicken and vegetable dishes, Individual restaurant burger in Paris and Italian cuisine
Favorite Movie: Harry Potter series and Titanic
Favorite Perfume: Bulgari Goldea Roman Night Perfume
Favorite Music: Lady Gaga, Weeknd, Cher
Favorite Actor / Actress: Denzel Washington, Meryl Streep
Bella Hadid Boyfriends
Duke Conrad (2011 – 2012)
It is known that the two have been together for a while. However, there is not much information about why they left.
Matthew Morton (2015)
Bella and Matthew's relationship, according to some rumors, occurred during Bella Hadid's relationship with The Weeknd. This claim has never been confirmed.
The Weeknd (2015 – 2016)
The couple, who appeared together for the first time on the red carpet in 2016 for the Grammy Awards, then continued to appear together at other galas. They were together for a while and also broke up because working conditions eroded their relationship. The couple, who remained friends after they broke up, continued to support each other.
Jordan Barrett (2017)
The names of the two were mentioned together during the cover shoot for Vogue. Later, no statement was made that this turned into a relationship.
The Weeknd (2018 – 2019)
Bella Hadid and The Weeknd couple got back together in April 2018 and separated for the second time in 2019.