Lily Collins Biography, Facts, Favorite Things, Boyfriends, Favorite Color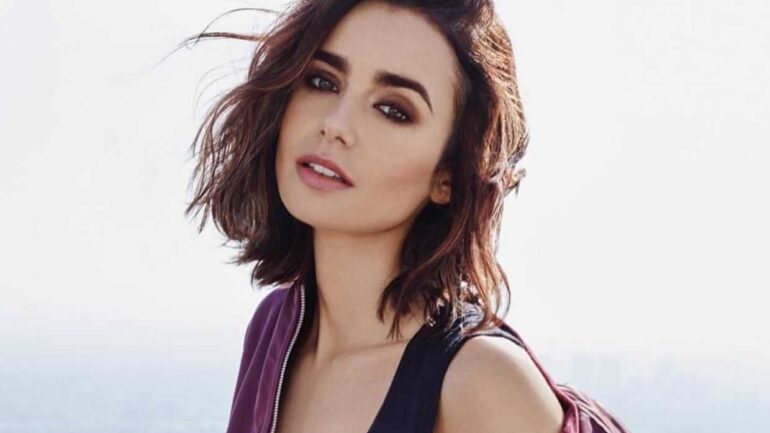 Lily Collins Biography
Lily Collins Biography covers the life of the British-American actress. Born on March 18, 1989 in England, the actress is the daughter of the famous British musician Phil Collins. Lily Jane Collins' mother, who is half British and half American, is American. Lily Jane Collins's mother, Jill Tavelman, and father, Phill Collins, divorced when Lily was a child, and Lily moved to Los Angeles with her mother.
After studying broadcasting in California, she wrote articles for Elle and Vogue magazines, and also worked as a TV reporter during this period.
After gaining fame with the movie Abduction, she played one of the leading roles in The Mortal Instruments, and her acting career continued with The Mortal Instruments: City of Bones, which began shooting in Canada in 2012. She gave life to Emily in the series Emily In Paris, one of the most popular Netflix series released in 2021.
Lily Collins Facts
She acted in the music video for the song "City of Angels" by Thirty Seconds to Mar.
She won the Young Hollywood Award in 2008.
Lily Collins was only two years old when she started acting and the production she played was a BBC series.
When Lily Collins was the presenter, she presented the 2008 US presidential election in a children's show (Kids Pick the President) on Nickelodeon.
Lily Collins, who was reported to have taken part in the Evil Dead shootings in 2013, had to leave the shootings for a number of reasons.
Lily Collins Favorite Things
| | |
| --- | --- |
| Favorite Color | Bright sea blue |
| Lucky Number | 1 |
| Favorite Book | Harry Potter |
| Favorite Food | Chicken, fish and grains like quinoa, Sushi |
| Favorite Movie | Harry Potter series, The Breakfast Club, Pride and Prejudice |
| Favorite Perfume | La Vie Est Belle by Lancôme |
| Favorite Singer | M83, Rihanna, Katy Perry, Kelly Clarkson |
| Favorite Actress | Audrey Hepburn |
Lily Collins Boyfriends
Taylor Lautner (2010)
Lily Collins and Taylor got closer and started dating during the Abdustion movie, which they met in 2010. Taylor and Lily Collins were apparently attracted to each other at the time, but their relationship still didn't last long, and before the premiere of Abduction, the duo were not seen together again and announced their breakup.
Zac Efron (2012)
Lily Collins and Zac Efron had a short relationship for three months in 2021. The two ex-lovers later worked together again in other films.
Jamie Campbell Bower (2012)
Jamie Campbell Bower and Collins began dating on the set of "The Mortal Instruments: City of Bones" in July 2012. Jamie and Lily separated in August 2013 and reunited in 2015. When they got together in 2015, their relationship did not last long.
Thomas Cocquerel (2014)
This relationship of Lily Collins, who was with Australian actor Thomas Cocquerel in 2014, ended in 2015. After this breakup, Lily Collins was reunited with her ex, Jamie, and Thomas Cocquerel began dating Diana Agron.
Chris Evans (2015)
Chris Evans and Lily Collins' relationship ended less than a year later. In this urea, they went on dates many times and were reflected on the cameras. The two met at a party in 2015.
Nick Jonas (2016)
Nick Jonas and Lily Collins' relationship lasted only a few months, and after these dates, Nick Jonas started dating her current wife, Priyanka Chopra.
Charlie McDowell (2019)
The couple, who started dating in 2019, confirmed the rumors with the photo that Lily Collins posted on social media. A year later, the couple announced their engagement and they live happily together.